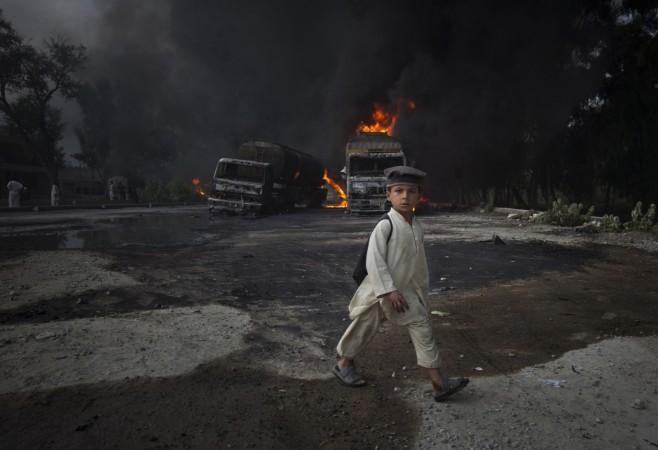 Terrorists set at least 12 schools on fire in Pakistan's Gilgit-Baltistan Diamer district on Thursday night. Notably, half of these were girls' schools and a few were under construction.
Situated about 130 km from Gilgit, the schools in Chilas town were attacked by the militants who first destroyed school properties and later set the schools on fire. In some cases, the books were thrown out on the streets and set ablaze. After the incident, the assailants fled from the area. Moreover, no civilian causalities have been reported. Also, no one has claimed responsibility for the attack so far.
According to a report in Dawn, local residents and journalists stated they had heard explosions in Girls School Takya and GPS Ronay. However, police did not mention receiving reports about blasts.
Many organisations and locals have called for protests in Chilas.
The Diamer Youth Movement condemned the attack and demanded strict police action. Local residents came out together at Siddique Akbar Chowk and asked for immediate arrests of the culprits.
Police investigation
Police have registered a first information report (FIR) and launched an investigation in the search for the culprits. But, no arrests have been made so far.
"Attempts were made to blow up two schools using explosives, while 11 schools were set on fire,'' Commissioner of Diamer, Syed Abdul Waheed Shah, told DawnNewsTV.
The commissioner also revealed that no Taliban militants reside in the region. However, some extremists still do not support female education.
Imran Khan, condemned the attack and said that he will ensure security for schools.
Shocking & condemnable torching of schools in GB, more than half of them girls' schools.This is unacceptable & we will ensure security for schools as we are committed to focusing on education, esp girls' education which is integral to Naya Pakistan. https://t.co/lSlQDjSkeS

— Imran Khan (@ImranKhanPTI) August 3, 2018
A Pakistani senator, Mohammad Sarwar, appealed to Pakistan to reject the mentality where girls are denied the right to education.
Strongly condemn the attacks on Girls' schools in Gilgit Baltistan. We as a nation must respond & reject such mentality which is against the future of 50% of our population & against Pakistan!

— Mohammad Sarwar (@ChMSarwar) August 3, 2018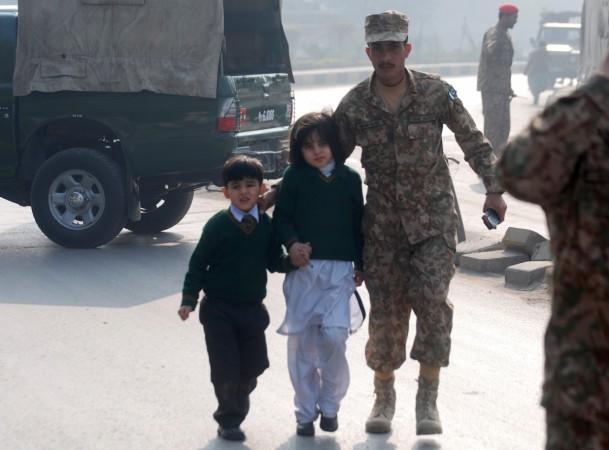 Cruel record of attacks on schools

In this modern world where we claim equal rights and education to all, hundreds of girls' school are often targeted by militants in Pakistan.
As per the report of Human Rights Watch (HRW) in 2017, militants have disrupted the education of lakhs of children in Pakistan, especially girls. In 2004, around 9 schools in Chilas were destroyed under a string of attacks. In the last 10 years, about 1,500 schools have been damaged in the tribal areas. At least three schools in Chilas were put on fire by unidentified assailants in December 2011.
Not to forget, Pakistani spokesperson for women's right to education and Nobel Prize winner Malala Yousafzai was shot by the Taliban in the Swat Valley in 2012.