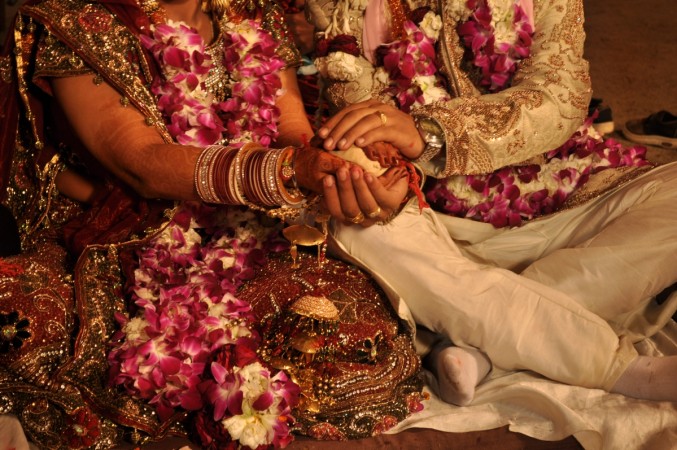 Santosh Kumari, who hails from a remote village in the Indian state of Madhya Pradesh, is just 2ft 8in (83 cm) tall.
The 28-year-old is often mistaken for a toddler by people because of her extreme dwarfism. She is smaller than the height of an average four-year-old.
She works as a tailor for preschoolers because of her small limbs. The villagers love her but she still feels very lonely and wishes that she had a partner, though she believes she will never find a companion for herself.
"I have accepted my fate. I understand I cannot grow tall anymore or get married," Kumari told local journalists, according to Daily Mail.
"All I want is to continue living happily and hone my stitching skills so I can one day open a shop. At the moment I stitch at home but I want to start a shop someday," she added.
She also revealed that she is loved and adored by everyone in the village and doesn't face criticism. When Kumari was young, children used to make fun of her sometimes and call her names, but now people treat her with respect.
"They come to me for designing clothes and discussing the latest fashion. I enjoy all the attention but I do not have many friends. Most of the women in the village who are my age are either married or about to get married but I know I can ever feel that happiness," Kumari was quoted as saying by Daily Mail.
"I miss a companion in my life but have no hopes of finding one ever. I am too short and no one wants to marry me," she shared her pain.
Even her younger sibling Mahavir Meena, who is 23, is a married man with a child. This is unusual in a community where elder sisters are married off before younger siblings, and Meena can feel her grief.
Meena works as a casual laborer. He tried finding a match for his sister but unfortunately couldn't because of her height.
"She is a fantastic woman and can do everything on her own. She doesn't rely on us for anything," Meena said, according to the Daily Mail report.
"She is a wonderful tailor and makes beautiful clothes. It was only her determination and zeal for life that she learned to stitch on her own and now earns for herself. We have tried looking for a suitor for her but no one comes forward because of her height," he added.
"Now we don't bother about finding a man for her. She lives an independent life and we are happy to have her," he said further.
Her family revealed that she was a healthy baby at birth and her growth and development was normal till she turned three. She stopped growing after she started walking.
Meena, who makes just about Rs 270 ($4.15) a day, said: "She was like any other child. Healthy and grew normally but when she started walking her growth stopped."
"For the first few years, we thought she has a slow growth and did not worry much because she was playing and eating properly. After she turned 10, we started worrying because she hadn't grown even an inch taller," he added.
Kumari's family had even consulted local doctors who asked the family to take her to big hospitals in the city for a check-up. But her family is poor and couldn't afford the fee of the city doctors.
There was no option left for Kumari but to live with the short height. She doesn't wish to meet doctors anymore. Her only wish is to live a healthy and independent life without any companion.
She, however, is shorter than Jyoti Amge from Nagpur, India, who has been declared the shortest woman in the world by the Guinness World Records.Amge is 2ft 0.6in (62.8cm) tall.