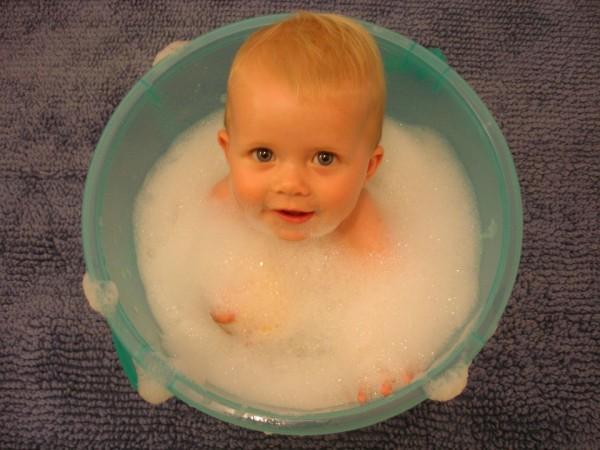 A toddler named Ivy Angerman from Minnesota, US, is diagnosed with Aquagenic Urticaria, a rare allergy which develops hives when the body comes in contact with water regardless of its temperature.
The 18-month baby was diagnosed with the rare allergy in October last year. The adorable toddler ends up having welts and rashes all over her body when she bathes, swims, sweats or even cries.
Ivy's doctor revealed that she is likely to be the youngest person suffering from the allergy as it affects people in their adolescence.
"As a father, it absolutely breaks your heart," Dan Angerman is quoted by Fox 9 as saying.
Doctors have said that Ivy can be immersed in water just for 15 seconds before she starts developing rashes and blisters on her skin.
Her symptoms have depleted after she underwent a treatment using anti-histamines which help in treating allergies.
"Experts have advised the toddler to bathe in purified water as well as live in a climate controlled home with central air that will prevent her from overheating," a report by Fox 9 stated.
The toddler's father Dan and mother Brittany Angerman live in a house that was built in 1901. The family is in the process of moving out of the house after getting the guidelines given to them by the doctors.
The parents of the toddler are looking forward to getting some more answers regarding the rare condition from the Mayo Clinic. The doctors have told the family that Ivy can't simply get rid of the condition and the allergy can get worse with time.
"Is she ever going to be able to go to daycare? Is she ever going to be able to go to public school? Is she able to ever go in the ocean? I don't know." Brittany was quoted as saying by Fox 9.
"I just hope that someday she can drink water and be able to live a somewhat normal life," she added.