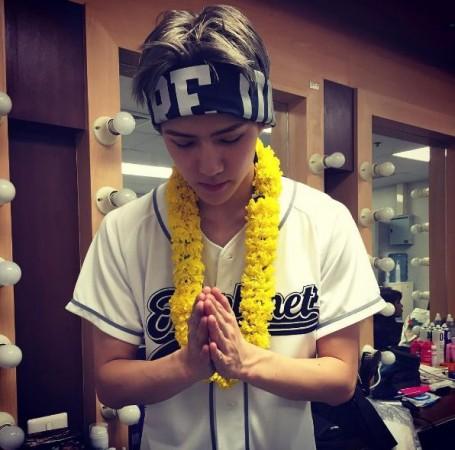 May 5 marks the Children's Day in South Korea and celebrities are celebrating this day in a unique way. Exo's Oh Se-Hun, popular as Sehun, is among those celebrities, who are doing something special for children to mark the day.
Sehun is winning hearts with his act of kindness. The singer took out some time from his busy schedule to volunteer at Seondeokwon child welfare institution. He played games with children and brought food for them.
"This is not the first time Sehun has visited us. He stops by whenever he has time and plays with the children. The kids always look forward to his visits, and he offers help before we even ask him for it. It's hard to find a warm heart in such a busy world nowadays, but thanks to Sehun, the children are being comforted," a source at the welfare institution said.
It looks like Sehun also inspired his fans to do the act of kindness and spend some quality with the children at the institution. "It may be Sehun's influence, but EXO's fan club has been helping us as well. The children here are receiving lots of help," the source added.
Seondeokwon helps orphans, malnourished children and those in unfortunate situations. According to Soompi, the institution is currently helping over 60 girls.
Fans took to social media to praise Sehun and called him an angel and a wonderful person. "Such a thoughtful boy..love his caring nature," one user said. "One of the reasons why I love him," another commented.
Sehun celebrated by spending time with children of the institution, on the other hand, NCT members shared some precious photos to mark the day. Each member of the band shared their adorable childhood photos and recreated the same pose now.