EXO's Kai (real name Kim Jong-in) returned to the photo-sharing site Instagram with a bang and even shattered the record of Keeping Up With The Kardashians star Kylie Jenner. The Instagram account was opened on June 5 with the handle @zkdlin.
So what record Kai has broken? Well, until now Kylie held the record of getting more followers in the first 10 hours of opening the account, which was broken by K-pop singer Kai.
On June 5, a mysterious account appeared that showed photos of Gucci's Cruise 2019 show. Initially, fans were confused, but when EXO member Chanyeol commented, followed the account and commented "you have finally started" fans got the assurance that it is indeed Kai's official account. Later, one of the group's managers and a hair stylist followed the account.
Kylie held the record for the most number of followers after she drew 806K followers in just 10 hours, followed by football player Cristiano Ronaldo with 650k. Kai has also broken the record of India's internet sensation and winking girl Priya Prakash Varrier, who gained more than 605K followers overnight.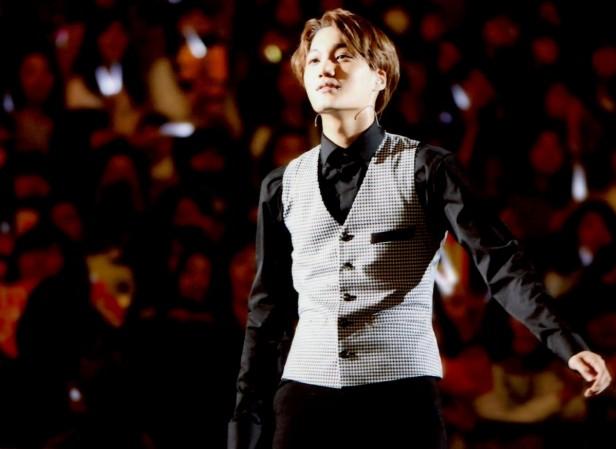 Till now, only Pope Francis has gained more than 1 million followers on Instagram within 12 hours of joining the social media platform. Kai has more than 1.3 million followers, but it's not sure how much time he took to gain that.
"In less than 15 hours, breaking the Kylie Jenner and Pope record. Also only 2 post and without a profile picture. That's our Gucci boy for you," a fan commented on his photo.
Meanwhile, Kai was going through a tough time after his father died of chronic illness. His father, who was his support system, passed away on May 7.
"Kai's father passed away yesterday due to a chronic illness. Kai is currently staying at the wake, and the funeral will be held quietly with family and relatives. We ask for your consideration so that the family can grieve his father's passing," Kai's agency SM Entertainment said in a statement.