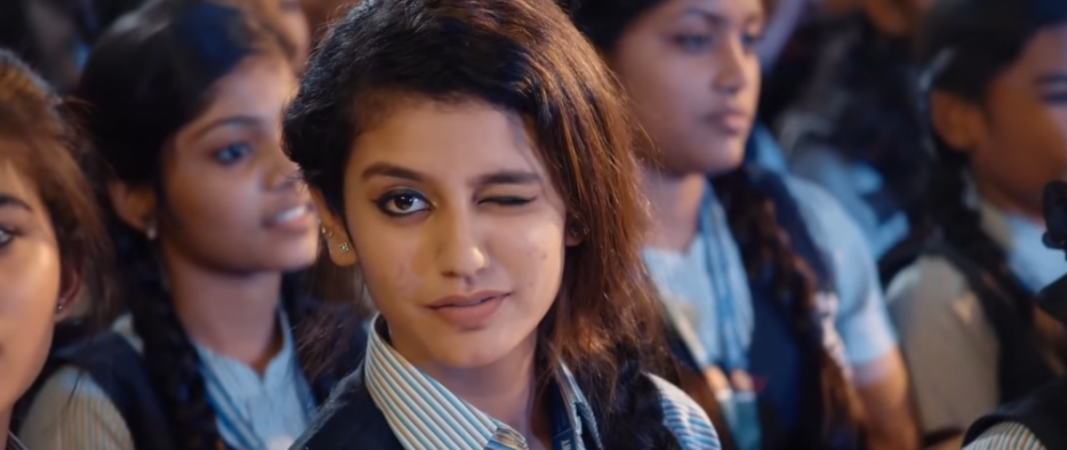 Unless you are living under the rock or are extremely inactive on social media, you must have come across at least one video, one meme or one news report about this gorgeous Malayalam actress Priya Prakash Varrier.
The youngster, who is making her debut with Omar Lulu's Oru Adaar Love, recently took the internet by storm when her flirtatious expressions caught the attention of several online in the song Manikya Malaraya Poovi and she was soon dubbed as the "winking girl."
While she was stunned by the love and support she received following the release of the song, Priya has more to celebrate. Priya has become an internet sensation with the star recording more than 605k followers overnight, Catchnews reports.
Currently standing at 1.7 million followers, the actress earned the gigantic number of followers after she blew up the internet with her wink and attained a celebrity status overnight in India. Internationally, the diva stands on the third place – behind the recently turned mother Kylie Jenner and Cristiano Ronaldo.
It is reported that Kylie holds the record for the highest celebrity after she drew 806K followers in a single day. Footballer Ronaldo stands second with 650K followers.
After surpassing the million mark, Priya took to Twitter to thank the internet for showering her with the love. Reacting to the million followers she said, "Thank you guys for all the love n support... Though I can't reply each n everyone I will try to reach out to you as best as I can... Keep showering your love."
It is not only her wink that people are in love with. Priya's singing skills have also led to smitten several. A couple of videos from the actress's account took no time to go viral as well. The teenager is seen crooning Tum Hi Ho and Channa Mereya. Check out the videos here.
While Priya is winning the internet, there seems to be a little chaos back home. Parents of the internet sensation spoke to The News Minute and said that they are finding it "difficult" to cope up with all the attention.
"It is very difficult. But what can we do? We can't make anyone hate us by objecting. It will be seen differently," Priya's mother Preetha said. While movies are her love, Priya is focusing on her studies. "Priya has gone to the hostel. I've sent her to the hostel because of all this noise," Preetha told the site.
"We never expected this to happen," Preetha added.
If you wish to follow the star, here are her social media accounts:
If you want to relive the adorable moment that has broken the internet, here's the video: