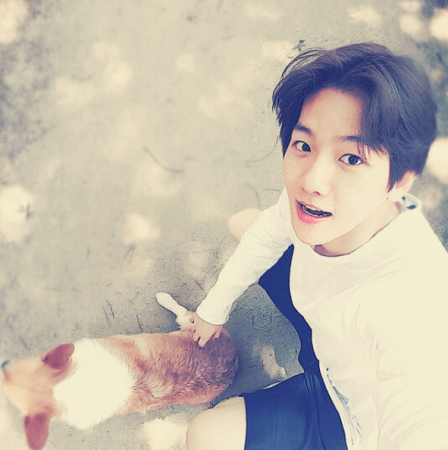 EXO-CBX members Byun Baek-Hyun, popular as Baekhyun, and Kim Min-Seok, popular as Xiumin, have shared some interesting stories from their trip to Japan during a press conference for their new travel reality program.
While talking about the interesting story, Baekhyun said that Xiumin never showered with them and in fact, he has never seen his bare body.
"After our debut, as we are all guys, our members have showered together when we're busy. However, I have never showered with Xiumin," Baekhyun said, according to Soompi. "I tried but failed again this time. He is a guy shrouded in mystery, so I am very curious."
Chen then replied, "I have also never seen his bare body." To this Xiumin asked, "Why are you trying to look?" and Chen replied, "We have spent too many years together."
Xiumin laughed and said, "It's not that I tried to not show [them], but the timing just didn't work out." Baekhyun said that everything is about timing and then the MC jokingly replied that they should make it happen and change their schedules accordingly. Baekhyun replied to the host saying, "I don't think it's important enough to schedule it."
The EXO-CBX members – Chen, Baekhyun, and Xiumin – are travelling to promote their reality show Travel the World on EXO's Ladder. They were in Japan to promote the show and after the show, they will work on EXO's album.
Meanwhile, Xiumin also spoke about his experience working on more reality programs.
"Truthfully, I'm the kind of person who doesn't suit variety shows. While working on this reality show, I was grateful that they edited my 'no-fun' self in an entertaining way. I also think that I match well with reality programs. Through this show, I thought that I should find and film more reality-type variety shows," he said.