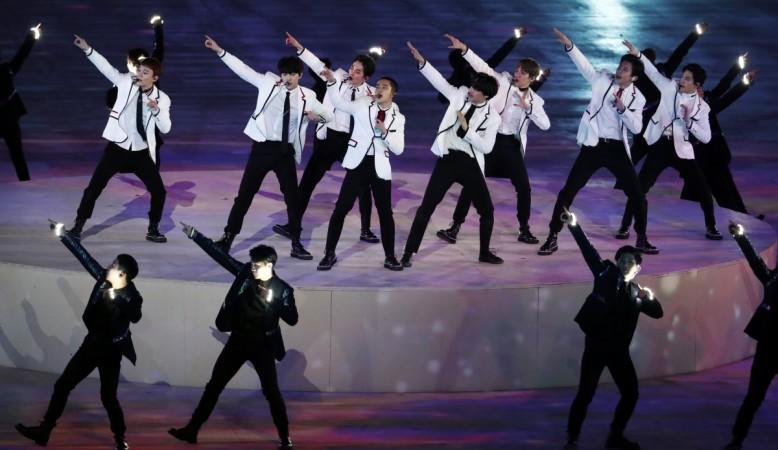 K-pop boy band EXO-CBX member Xiumin chose to have some fun with his fans instead of partying with friends on his birthday March 26. He posted a couple of riddles on the band's fan website for fans to solve. Interestingly, the riddles hinted at the band's comeback next month.
Xiumin has left these riddles on EXO-CBX's fan site (via Scoompi) for fans to solve:
"#1. Difficulty Level 99
CEOMXINOG-SCOBOXN'
#2. Difficulty Level 326
(CH) (XIU-MIN) (EN) (XIU-1) (B) (MIN+1)
•CHEN=>21
•B=>04
•XIUMIN=>99"
The answers to the riddles could be "Coming Soon EXO-CBX" and "2018/04/10." This has sparked off speculations that the band would make a comeback on April 10 this year.
EXO-CBX hasn't announced its comeback yet but several reports have claimed citing sources from S.M. Entertainment, which formed the group, that the band was planning to release a new album in April. And now, Xiumin's riddles have thrown some light on the group's possible comeback.
It may be mentioned that EXO-CBX is also working on a Japanese album titled Magic, which is scheduled to be released on May 9. The band will kick start Magical Circus concert tour of the country on May 11.
EXO-CBX is a sub-unit of South Korean boy band EXO. Also known as CBX or ChenBaekXi, the band comprises three EXO members -- Chen, Baekhyun, and Xiumin – and was formed by S.M. Entertainment in 2016. Its first extended play Hey Mama! was released in October 2016.