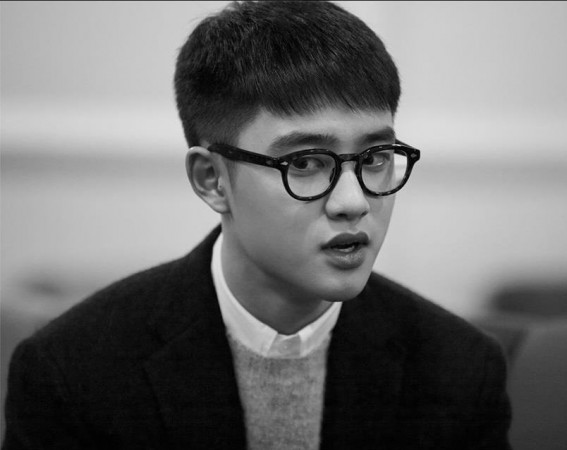 The members of K-pop band EXO seem to be in a jubilant mood after the release of their latest full length album, "EX'ACT." But if there's one person who seems to be in a shock, it is Kai aka Kim Jong-in. And we have his bandmate D.O. to blame. After all, he's the reason behind Kai's grave state of mind.
SM Entertainment managed the band's recent appearance on "MV Bank Stardust 2," in which a playful argument between D.O. and Krystal Jung's boyfriend was captured. When Kai said he'd love to perform a duet with D.O. because he loves his voice, the bandmate replied, "I don't. EXO's promotions are good enough for me."
D.O.'s response elicited laughter from all the band members, Kai included. This witty tête-à -tête veered off script when D.O. first started it by pointing to Kai and asking, "So how have you been...Kai?"
Although startled by the vagueness of the question, Kai kept his cool and answered, "We have prepared double title songs "Lucky One" and "Monster" so I have worked hard for our comeback," Allkpop reported.
But D.O.'s decision to put Kai in a spot didn't stop there. He later asked, "Can you show us what you practised?"
EXO leader Suho intervened in an attempt to stop D.O.'s shenanigans. He told his bandmate, "Can you just follow the script?"
However, D.O. aka Do Kyung-soo seems to have most fun when he involves Kai in all his jokes. Earlier, the "Call Me Baby" singer made Kai the centre of attention when he spoke about a possible collaboration with comedian Yoo Jae-suk. D.O. said, "...Because Yoo Jae Suk sunbae is good at dancing, I think that it'd be good if he took Kai's part."