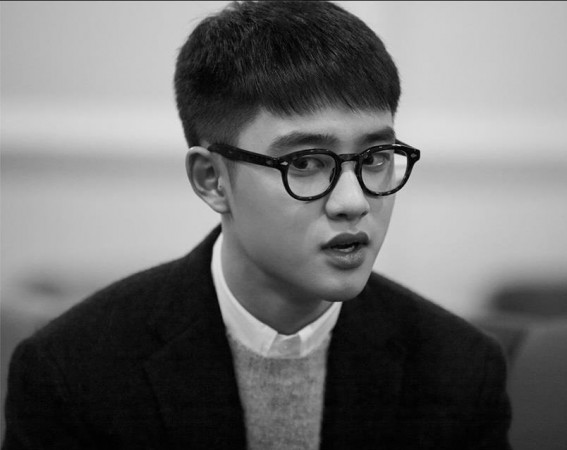 EXO member D.O.'s most endearing quality is his humility. This facet of his personality shone when the singer recently promoted his upcoming film, "Pure Love". While answering questions regarding his latest project, the singer also spoke about the comparison made to another luminary in the film scene, ZE:A's member Im Siwan.
D.O. acknowledged that he and Siwan have very different acting styles and told Soompi: "Im Siwan is not someone I have the right to be compared to."
The "Sing for you" singer praised Siwan's charisma on screen and admitted that his contemporary is more talented than he is. D.O. mentioned that he was in awe of Siwan when he saw his Korean drama, "Incomplete Life" aka Misaeng and his film, "The Attorney."
Although D.O. stated that he does not wish to be compared to Siwan, he said that he was humbled by it.
"There are these general stereotypes given to idols who act. However, I feel like Im Siwan has shown that these stereotypes aren't necessarily true. I also wish to help in breaking such prejudices," he explained.
The singer touched upon some lighter issues and commented on one of the most anticipated events of 2016 -- his collaboration with Korean television host Yoo Jae Suk.
Jae Suk was challenged to collaborate with D.O. during a recent episode of MBC's "Infinity Challenge." According to another article on Soompi, fans of the two stars are excited about this upcoming project, and D.O. revealed Jae Suk's part in the collaboration.
"I really want to have a collaboration stage with him when we release our new song this year. Because Yoo Jae Suk sunbae is good at dancing, I think that it'd be good if he took Kai's part," he said.
D.O.'s new film, "Pure Love" revolves around the story of a DJ who receives a letter dated 23 years ago. The film depicts universal themes of love and friendship.
"Pure Love" is scheduled to release in Korea on Wednesday, 24 February.
Watch the movie's trailer here: