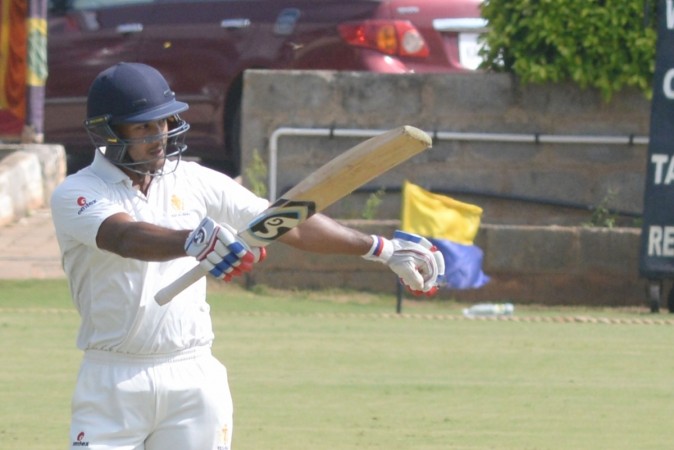 Mayank Agarwal has taken the Ranji Trophy by storm. The Karnataka youngster has shattered batting records to sit on top of the leading run scorers list after the league phase. For many, his exploits might have come as a surprise but not for his coach in Bengaluru.
The 26-year-old Mayank has scored 1,064 runs in six Ranji Trophy matches at an average of 133. In the span of 28 days in November, he amassed an unbelievable 1,033 runs – a feat achieved never before in India's premier domestic tournament.
Also read: Mayank equals 90-year record
Also, scoring more than 1,000 runs in a month is unheard of. The only reported instance, outside of England, is of Australian great Bill Ponsford stacking up 1,146 in December, 1927 for Victoria.
Mayank has hit five centuries in six matches with a best of 304 not out. His triple ton came after bagging a pair. He has been in incredible batting form (304 not out, 176, 23, 90, 133 not out, 173, 134) since collecting two ducks against Hyderabad in Shivamogga in October.
As Mayank and his Karnataka team-mates gear up to face Mumbai in the Ranji Trophy quarter-finals in Nagpur from December 7, International Business Times, India contacted his coach Irfan Sait to trace the youngster's journey.
Mayank joined Irfan's Karnataka Institute of Cricket (KIOC) academy in Bengaluru as a 15-year-old and since then he has been there and plays for their club – Jawans Cricket Club.
'Not surprised'
An elated Irfan said he was not surprised at all by Mayank's record-setting numbers. In fact, he admits that this has come a bit late.
"To be very honest I am not at all surprised. This was due for a long time. He should have done it much earlier, happened a bit late," Irfan told IB Times on Wednesday (November 29).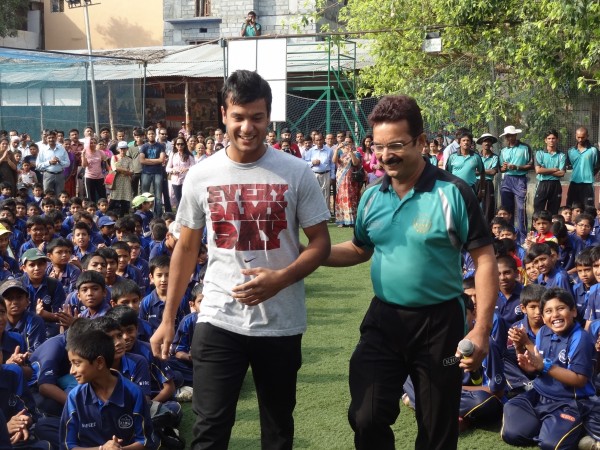 Irfan, who is guiding youngsters for over two decades at KIOC, holds the distinction of completing Level I, II and III coaching courses from India, Australia and England respectively. He has seen Mayank grow as a cricketer right from the age of 15 when he enrolled himself at KIOC.
According to Irfan, the Board of Control for Cricket in India's (BCCI) selectors should find a way to play Mayank in the national team immediately. If not done, it will be "injustice", he adds.
"To be honest, if the selectors don't pick him for the Indian team now, it is absolute injustice. I don't know how but the selectors have to find a spot for Mayank Agarwal in the Indian team," the coach opined.
Beginning at KIOC
Irfan recollects how Mayank's journey started at KIOC and went on to impress everyone in the state with sheer weight of his runs.
"He was about 15 years when he came and joined our academy. At first we made him play in the third division league. The boy showed remarkable promise but he was not making the grades at the time," he recalls.
He continued, "First time he showed big progress was when he started playing in Under-19 cricket. I remember the day when U-19 team selection committee chairman Ashok Anand asking 'Who is this Mayank Agarwal. Where did he come from?' Then I told him this boy is excellent."
Mayank's early brush with a big score was in Bengaluru when he hit 127 against Australia's New South Wales (NSW) team.
"As a 17-year-old, he had scored a hundred (127) against the visiting New South Wales (NSW) team and this won him a place in the state U-19 side. He played so well for Karnataka that he was picked for India U-19s to play the World Cup in Australia (2010)," Irfan said.
'Made of steel'
The coach said his ward was "made of steel" as he scored a hundred in the year 2010 despite an injury.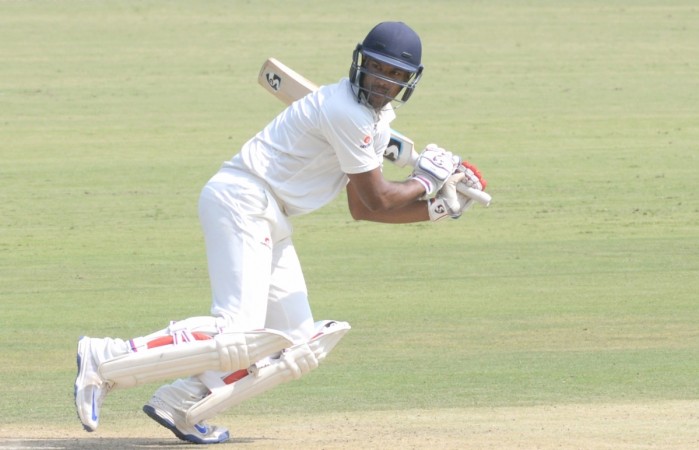 "Before he went to Australia for U-19 World Cup (in 2010), there was an interesting incident which I want to share. During training at our academy, he ran into a pole and got a cut under his eye. I told him to rest but he said 'Sir, I want to play' and got a hundred with an injury. This gave us an indication that this boy was simply outstanding and made of steel," he lauded the young boy.
Mayank's appetite for big runs was visible at a very young age. Irfan said that he once "massacred" the bowling attack with a double hundred in an Under-16 Twenty20 match in Bengaluru.
"In a Twenty20 Inter-academy tournament (U-16), Mayank got a double hundred in the semi-finals. It was absolute massacre by him. Later on, he scored heavily for Jawans Cricket Club. He has played for only one club and that is Jawans," the coach said.
Mayank is in constant touch with Irfan and yesterday (November 28) too he spoke to him.
'Impregnable' technique
"He spoke to me yesterday as well. He is in constant touch with me. He wanted me to be his personal coach but my busy schedule at my academy did not permit to take up this role. I politely refused. However, I told whatever you want you can approach me," Irfan said.
According to Irfan, Mayank has an "impregnable" technique and he did not make any changes before the start of this year's Ranji Trophy season.
"Mayank was very clear. There was never any problem with his batting technique. He was a forthright batsman. He never wanted to make any changes to his technique. Only things which he used to worry were his positioning of foot, knee and others. I told him not to worry and just react on the merit of the ball. Batting is not about thinking and playing, it is about reacting.
"One evening he came back to the academy in tears. He had failed in one innings. He told me, 'Sir, I am trying hard but not succeeding'. I had a foreign coach - Ross Edwards (ECB Level 3 coach), from England, with me at the academy, and we both counselled him. Even now Mayank corresponds with Ross. We told him that his technique is impregnable and he had to stop worrying," Irfan explained.
Azharuddin's advice
Irfan also says how former India captain Mohammad Azharuddin's words helped Mayank.
"Once, I wrote on his bat, 'Be happy and play'. And he did that. These lines I picked up from Mohammad Azharuddin. When Azhar visited our academy he has seen Mayank and now too he is aware of his performances. Even now Azhar visits our academy and guides us."
Irfan signs off by sharing a "very touching" incident when Mayank thanked his car driver during a felicitation event at KIOC.
"I have to tell about this very touching incident. When Mayank came back from Australia after U-19 World Cup in 2010, we were honouring him at KIOC. And during the felicitation, he called his car driver on stage. He told us, 'Without this man I would not have been able to reach any cricket ground on time. He too deserves credit'. It was a very touching gesture which we can never forget," Irfan concluded.