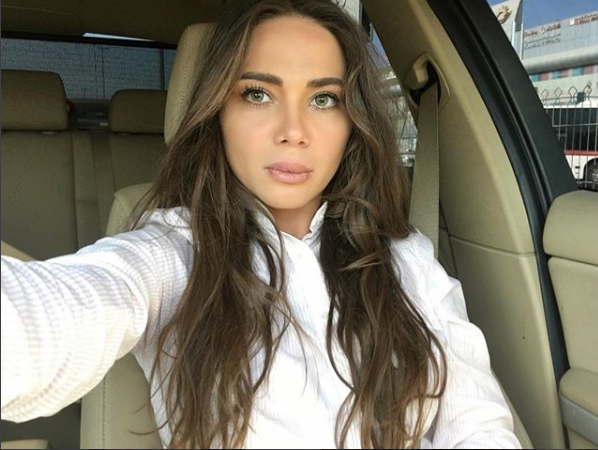 Anastasia Cecati, 31, a former Playboy model from Moldovan was reportedly murdered by her celebrity dentist husband Alexei Mitachi, 34, on Thursday, on February 22, before he threw himself off a block of flats.
She had recently given birth to a baby girl.
Cecati had a fight with her husband before he stabbed her in the neck and then jumped off from his seventh-floor flat in the capital of Moldova, Chisinau, as per local media reports.
Paramedics rushed to the spot and found Mitachi lying motionless on the ground beneath the building. The model's body was found on the floor of the apartment, lying in a pool of blood. The couple's 20-day-old daughter was found in a separate room and was immediately taken to a nearby hospital.
Cecati, who was also known as Anastasia Cia, started modeling at the young age of 16 and featured in several magazines such as GQ, Playboy and Maxim. She even appeared in Swedish DJ Basshunter's video Crash and Burn, and was a runner-up in Romania's Euro Sexy Contest.
The model worked in Dubai as well. In Dubai, she worked in television projects and released music, according to the local media.
Cecati and Mitachi met last year at the latter's dental clinic after Cecati left Dubai. They got married shortly afterward. The dentist had earlier that year separated from his first wife Elena, with whom he had a four-year-old child.
Even Cecati and Mitachi's relationship started falling apart, and the Moldovan media reported that the pair had started living in separate houses.
According to local media reports, Mitachi went to visit the baby on the day of the murder.
Following the murder, fans took to Instagram — where Cecati regularly posted her snaps — to pay tributes to her.
One wrote: "I will always miss you. You were a woman with the purest heart."
Another added: "Rest in peace gorgeous. You are with the angels now and condolences to the family."
Ramona Gabor, who according to local media was a good friend of Anastasia, wrote: "So beautiful, always there to help and give advice! My heart broke the news that you are no longer among us."