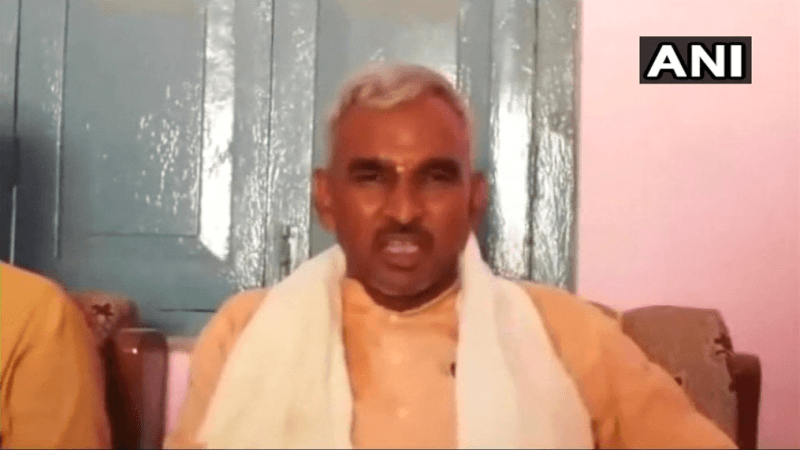 Uttar Pradesh MLA Surendra Singh has once again made headlines with his sensational comments. The BJP lawmaker who earlier blamed mobile phones and parents for the rising incidents of rape now was caught saying that even Lord Ram would not be able to stop rape while speaking at a public rally in Ballia.
"I can say this with full confidence that even Lord Ram will not be able to prevent such incidents. This is natural pollution, which has not left anybody untouched. It is people's responsibility to treat others as their family, as their sisters. We can only control it through values, not the constitution," he said.
In June this year, he said: "prostitutes are better than government officers," adding that at least prostitutes dance after taking money, whereas government officers do nothing after taking money.
He also took a dig at officials demanding bribes and said that those bureaucrats must be thrashed for being corrupt. "Ghoos mangey to ghoosa do, nahin maaney to joota do (anyone who demands a bribe must be punched, and if he still doesn't relent thrash him with shoes)," he added.
Ahead of the Gorakhpur by-polls, he had said that the 2019 Lok Sabha elections were not just another polls but a clash between "Islam and Bhagwan." Earlier he also called West Bengal Chief Minister Mamta Banerjee 'Surpanakha', Ravana's sister.
It seems that while Prime Minister Narendra Modi is busy making a good impression of India on the world stage, his own party members are busy shaming and embarrassing themselves at home.
[With inputs from IANS]