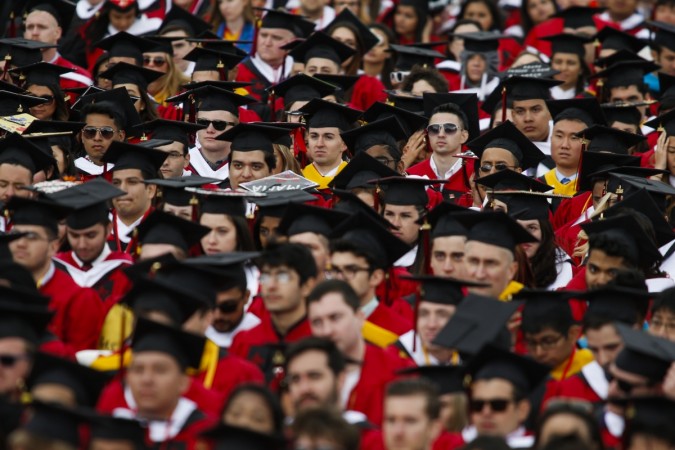 Many would say that Karnakata is one of the premier destinations for higher education, with some of the leading engineering colleges located in the state. What might come as a shock to prospective applicants is that over 20 colleges in the state have been labelled as fake by the Human Resource and Development ministry.
According to the HRD ministry, engineering and other technical courses offered by these colleges do not have the approval of the All India Council of Technical Education (AICTE), making them void. Delhi tops the list with 66 colleges, followed by Telangana at 35 and West Bengal at 27.
The news was revealed during the recent Lok Sabha session on Monday, July 30, when Minister of State for HRD produced a document in this regard. The AICTE has been directed to take action against the institutions for offering courses that are not identified by any regulatory authority.
List of 'fake' colleges and institutions in Karnataka:
Academy of Business Management, Tourism & Research
Aegis School of Business & Telecommunication
Bangalore Institute of Aeronautical Engg. & Information Technology
ESQUIRE Academy of Management
Focus School of Business & Finance
Indian Business Academy
Indian Institute of Aeronautical and Marine Engineering
Institute of Business Management & Research
Institute of Management & Technology
International Institute of Business Management
International School of Business & Media
M. S. Ramaiah School of Advanced Studies
MATS School of Business
NIAM Centre for Analytics & Research Excellence
Presidency College of Management
Srusti Info System
TASMAC Training and Advanced Studies in Mgmt & Edu
Training & Advanced Studies in Management and Communications (TASMAC) Ltd
The ICFAI Institute of Science & Tech
The Institute of Engineering Science & Technology
International Institute of Business Studies