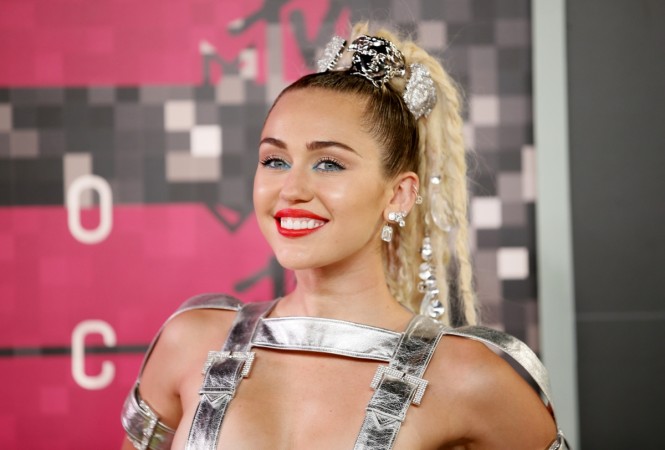 Like a number of celebrities, Miley Cyrus was also distraught by the outcome of Tuesday's election when Donald Trump emerged the winner. But she seems to have made up her mind to accept him as the country's leader.
In an emotional video posted shortly after the result was announced, Cyrus urged him to treat others with respect. The video was recorded in the early hours of Wednesday and Cyrus was seen struggling to keep her composure.
"Like Donald Trump so ironically played after his speech, it said, 'You can't always get what you want.' And happy hippies, we adjust and we accept everyone for who they are. And so Donald Trump, I accept you. And this hurts to say, but I even accept you as the President of the United States, and that's fine, that's fine because I think now I want to be a hopeful hippie.
"But please just treat people with love and treat people compassion and treat people with respect and I will do the same for you."
Cyrus has been a vocal Hillary Clinton supporter, and the pop singer thanked the Democratic nominee for being an inspiring leader. The 23-year-old added that she believed Clinton deserves to be the first female president of the United States of America.
"That's what makes me so sad. I just wish that she had that opportunity, because she fought for so long and because I believe her when she says that she loves this country," Cyrus said.
The Voice coach was one of the many celebrities who vowed to leave the country if Trump was elected president of United States of America.