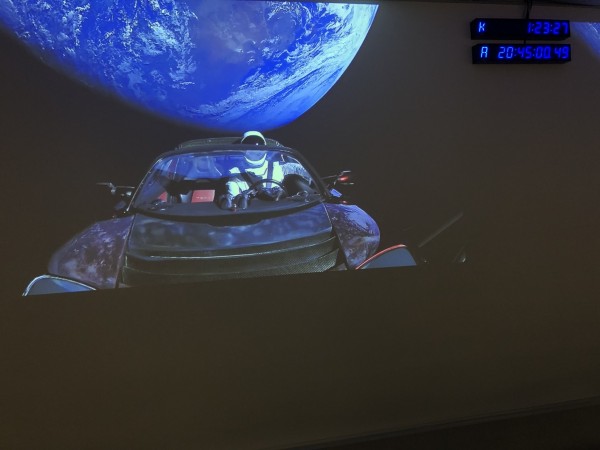 Falcon Heavy, the world's most powerful rocket with 27 engines, was successfully launched by Elon Musk's SpaceX on Tuesday.
Lifting off from the same launch pad which NASA had chosen for its Apollo 11 mission, the Falcon Heavy pierced into the outer space as thousands of spectators gathered around Florida's Space Coast.
Read: Here's everything you need to know about Solstar's communicator which will connect space to Earth
SpaceX founder Elon Musk hailed the launch and said, "We want a new space race," as he added that "Races are exciting."
The Falcon Heavy is set to traverse through Earth's Van Allen Radiation Belt in the coming hours. In case it succeeds, Falcon Heavy will move away from Earth onto an elliptical orbit around the Sun that extends as far out as the orbit of Mars, the New York Times reported.
The Falcon Heavy can lift nearly 64 metric tons (141,000 lb) -- a mass greater than a 737 jetliner loaded with passengers, crew, luggage and fuel -- into orbit. The gigantic rocket can also pull up more than twice the payload of the next operational vehicle — the Delta IV Heavy — at one-third the cost, SpaceX said.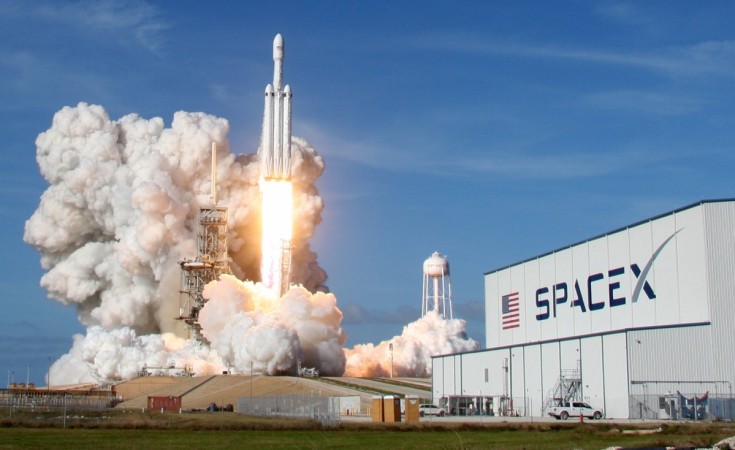 The launch of Falcon Heavy comes after Falcon 9 was launched in December 2017. However, It's for the first time that such a powerful rocket has been sent to space by a private company and not a government space agency.
Falcon Heavy playful payload
The SpaceX team has placed Musk's red Tesla Roadster — an electric sports car, inside the rocket. The roadster is strapped with a mannequin wearing one of SpaceX's spacesuits and is assigned with the task of revolving around the Sun for millions of years.
Here's the video, which shows the car with the mannequin in space.
The launch was hailed across the world including by US President Donald Trump.
Referring to the movement of the rocket, an update from Musk on Wednesday morning said that Falcon has moved away from the Van Allen Belts and that it has exceeded from Mars and headed towards the Asteroid Belt.