Elon Musk, CEO of SpaceX, just made a number of major announcements in a press conference he organised at SpaceX HQ in Hawthorne. The main focus of this conference was to reveal the first-ever space tourist who will be flying out to the Moon and back on a four to five day vacation aboard the yet-to-be-built BFR, but Musk also showed off a few key updates to what is going to be the largest, most powerful, and most capable launch vehicle ever built.
The event started with Musk speaking about why the BFR is important and why humans have to go not just to Mars, but also beyond the Solar System as well. He went on to expand on what he spoke about last year in Australia where he mentioned how humans need to become a multiplanet species.
He also said humans have to not only visit but also inhabit those planets, starting off with Mars. Humans might one day go to Jupiter's moons and even possibly Venus'. For this, he said, it is important to build technologies like the BFR that are capable of carrying a vast number of materials and resources.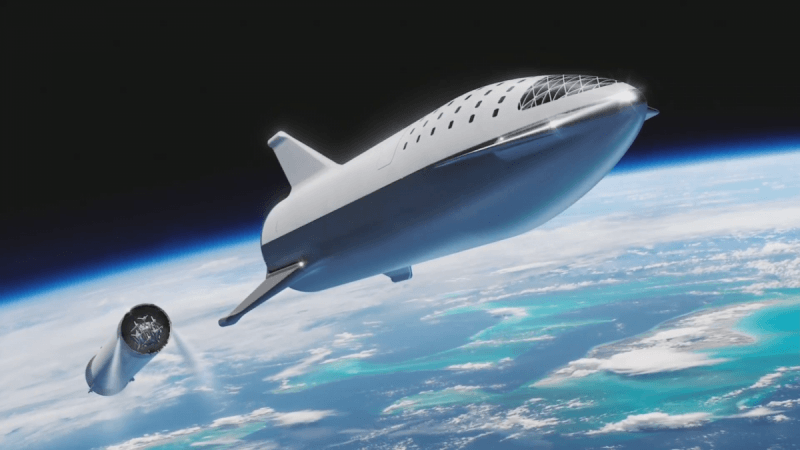 "BFR is really intended as an interplanetary transport system, that's capable of getting from Earth to anywhere in the Solar System as you establish propellant depots along the way," he said.
BFR design and capacity updates
The payload capacity of the BFR has been increased to over 1,000 cubic metres, possibly reaching about 1,100 cubic metres.
Forward and rear actuated fins have been added to the spaceship. These are meant to change the shape of the craft as it reenters. Musk explained that the BFR will pretty much only be breaking upon reentry, with the actuated fins or flaps helping it slow down along the way.
The third fin in the rear is not a stabiliser, it does not move and works as just a leg for landing, it is like an always open kickstand.
BFR will not be using the SpaceX mainstay Merlin engines, rather an all-new Raptor engine is under development. Raptors will be used for both the ship and the booster, explained Musk. The engine will develop 200 tonnes of thrust.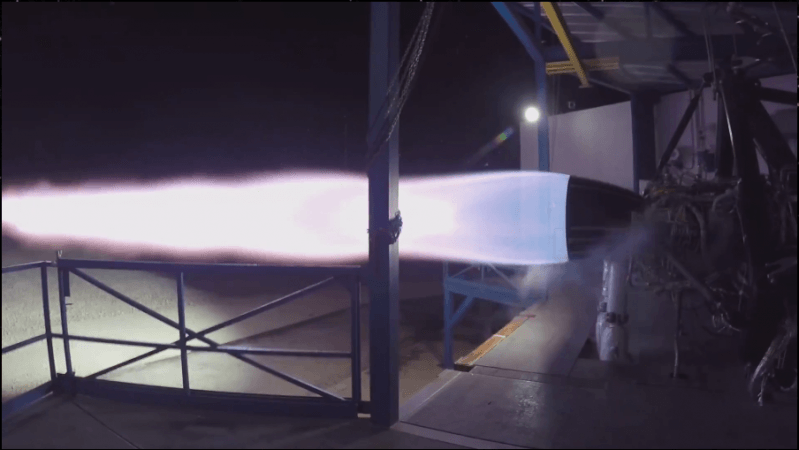 The presentation also included the main cylinder section of the BFR under construction. At about 9 metres in diameter, the first completed cylinder section of the rocket in scale is rather enormous.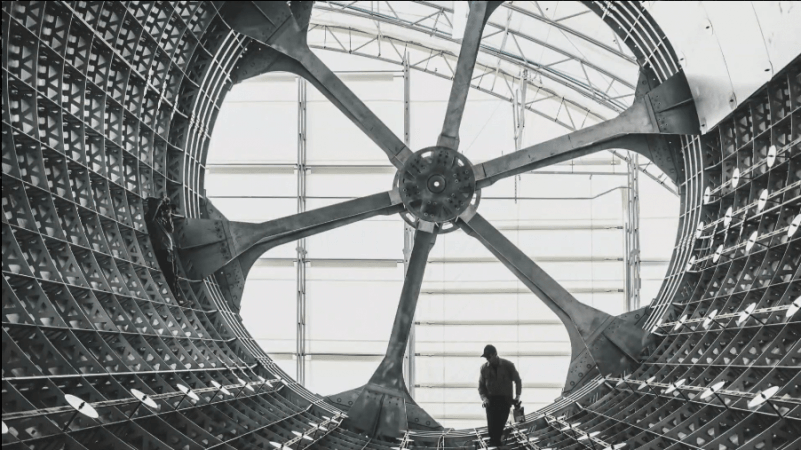 BFR's Lunar mission details were shared by Musk. The craft will "take off, have booster separation, go to parking orbit, do a trans-Lunar injection, fly around the Moon and then come back and land," he said. It should take about 4 or 5 days.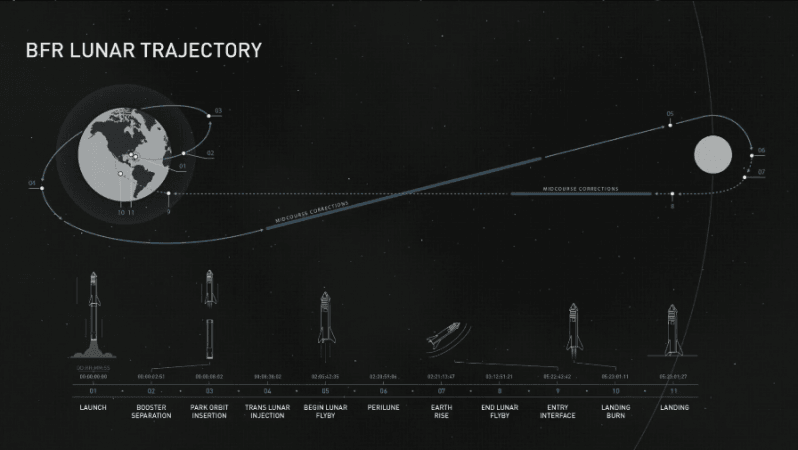 There will be a number of test launches without any people on board first. There will be thorough tests before anyone rides the BFR, he clarified.
The first tourist ever to fly around the Moon will be Japanese billionaire Yusaku Maezawa.