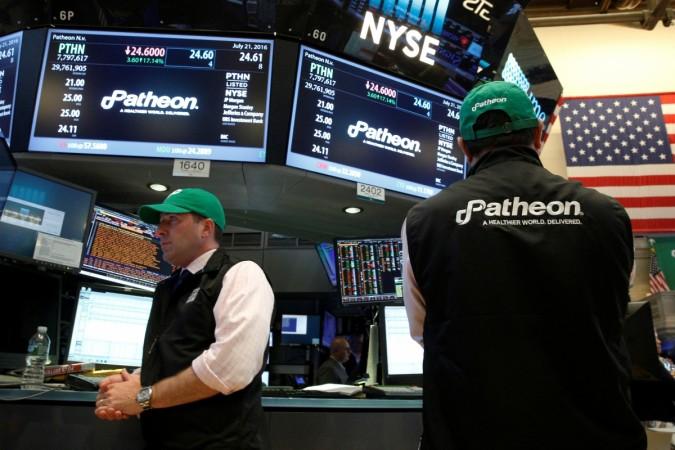 Asian shares fell on Wednesday following a drop in the U.S. equities amidst growing fears of protectionism as President Donald Trump fired his Secretary of State in the latest White House shakeup.
The sudden firing of U.S. Secretary of State Rex Tillerson took markets by surprise less than a week after top economic adviser Gary Cohn resigned from the Trump administration.
Mirroring the concerns, MSCI's broadest index of Asia-Pacific shares outside Japan fell 0.3 percent, retreating from a 1-1/2 month high hit on Tuesday in early morning trades.
The trend followed losses on Wall Street, where the Dow was off 0.7 percent and the S&P 500 declined 0.6 percent
Back home, SGX Nifty, an early indicator of the Nifty 50's trend in India, signals a weak start for the domestic markets after the benchmark Sensex lost 61 points or 0.18 percent to close at 33,856 on Tuesday.
The partially convertible rupee closed at 64.90 on Tuesday, up 0.23 percent from its previous close of 65.05.
So far this year, the rupee weakened 1.6 percent, while foreign investors have bought $414 million and $212 million in equity and debt markets, respectively.
Fed indicator: Headline inflation rose in line with expectations in February, signaling the Federal Reserve's case for just three rate hikes this year.
China data: China's industrial production, retail sales and fixed-asset investment numbers will be released on Wednesday and are are likely to point to slower growth, according to Bloomberg Economics forecasts.
Crude check: Brent crude, the benchmark for more than half the world's oil, edged up 0.03 percent at $64.66 per barrel while the West Texas Intermediate crude gained 0.16 percent at $60.81 a barrel, on Wednesday morning.