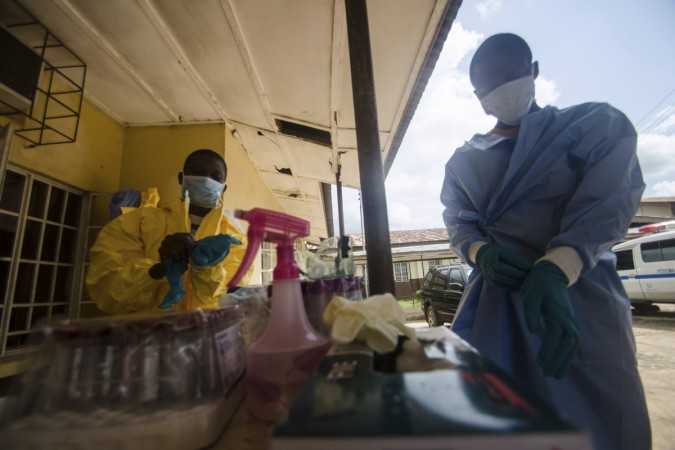 India is no longer staying lax over the outbreak of Ebola in the far West Africa that the World Health Organisation declared as a global health emergency, with authorities setting up a 24-hour emergency helpline and putting in place "advanced surveillance and tracking system".
While no case has been reported in India so far, there was a scare in the capital over a man who returned from Ghana on a flight with a passenger who tested positive for the disease. However, health officials have found no symptoms of the virus in him and his two flatmates, who were also examined.
Health minister Harsh Vardhan on Friday said, "There is no cause for panic. We have put in operation the most advanced surveillance and tracking systems".
The 24-hour helpline, called the 'Emergency Operation Centre' will begin operations from Saturday. The helpline numbers are - 011-23061469 / 3205 and 1302.
Airports in India have also been put on alert. Passengers travelling from the Ebola-affected regions will have to mandatorily fill forms to log in their itinerary and symptoms if any.
"The form is ready and will be officially released by Saturday. We will request all airlines to direct their staff to distribute the form in-flight, like immigration forms are given before arrival," Dr Jagdish Prasad, director general of health services of the health ministry told The Hindustan Times.
Surveillance is being strengthened at airports and ports and the Integrated Disease Surveillance Programme (IDSP) has been put on alert. The National Institute of Virology, Pune, and National Centre for Disease Control in Delhi are prepared to test samples for diagnosis, the Press Trust of India reported.
The Indian authorities are also concerned about the 44,700 Indians who are residing in the Ebola-hit nations. "The estimated 47,000 Indians in the affected countries are being contacted by the Indian missions and supplied all didactic material so as to create awareness about prevention and self-reporting measures," the health ministry said.
WHO had on Friday declared the Ebola virus outbreak as "the most complex outbreak leading to public health emergency".