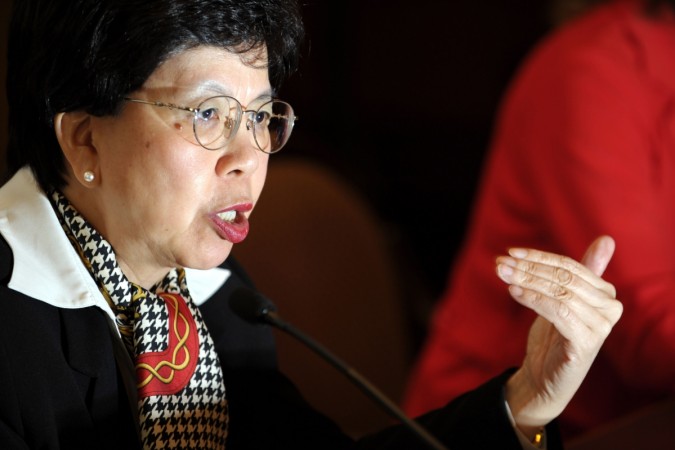 The World Health Organisation has declared the Ebola outbreak an international public health emergency.
The recent outbreak of the Ebola virus has been the the largest and longest in history, with the death toll in West Africa rising to 1,000,
"I am declaring the current outbreak of the ebola virus disease a public health emergency of international concern," stated WHO Director General Dr Margaret Chan. "This is the largest, most severe, most complex outbreak in the nearly four decade history of the disease."
"Countries affected to date simply do not have the capacity to manage an outbreak of this size and complexity on their own. I urge the international community to provide this support on the most urgent basis possible," Chan added.
After a two-day emergency meeting in Geneva, Switzerland, the organisation finally decided to declare the outbreak as a public health emergency all across the world. But the body is not recommending general bans on travel or trade yet.
Over 1,711 cases has been observed so far across Nigeria, Guinea, Liberia and Sierra Leone, with more than 932 people declared dead from the virus in West Africa this year.
Considering the seriousness of the disease and the unavailability of any substantial medicine or vaccine to cure or fight the virus, WHO declared that all countries must check for any cases of Ebola and prevent it from spreading further.
"The declaration of the public health emergency of international concern alerts the world to the need for high vigilance for possible cases of Ebola virus disease but by no means implies that all countries or even many countries will see Ebola cases," Chan pointed out.
WHO has asked to install proper vigilance team at all travel corridors, including airports and ports, and stressed that passengers travelling to infected areas must be warned of the disease and asked to take proper measures to avoid getting infected.
The organisation has asked the countries to be alert and prepared to deal with possible cases. It has asked them to take measures, such as access to specialist diagnostic laboratories, in case a patient infected with the virus arrives at the airport or port.
Though no ban has been imposed on international travel and trade, it has asked countries to check travellers at airports for fevers. But transportation of dead bodies across borders has been prohibited.
WHO expressed concerns over the virus and said that if the disease starts to spread internationally, the consequences would be serious.
"The possible consequences of further international spread are particularly serious in view of the virulence of the virus, the intensive community and health facility transmission patterns, and the weak health systems in the currently affected and most at-risk countries," read a statement.