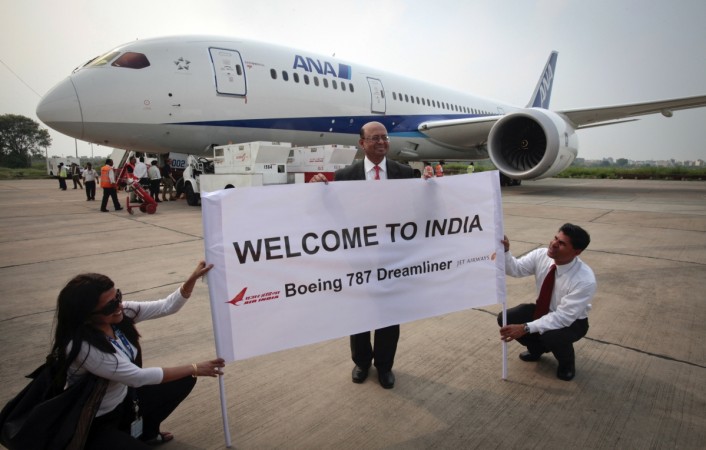 There was a major scare of the Ebola virus reaching the Capital after a Delhi resident returned from Ghana on 19 July on a flight with a passenger who tested positive for the deadly virus that has ravaged three West African countries in the last few months.
Health officials are now closely watching the Delhi resident, who lives in Dwarka since 21 July, following an alert by the World Health Organisation.
"We were alerted by the WHO about him being exposed to the disease. His co-passenger on the flight had tested positive for Ebola. Our surveillance units tracked him down and also examined people living with him," a health ministry official told Hindustan Times.
The man reportedly went from Accra, Ghana's capital, to Ethiopia before returning to Delhi. While there have been no cases of Ebola reported in the two African nations, the man's proximity to the affected passenger on board is a major cause of concern.
The health officials are monitoring not only the Ghana-returned resident but his two housemates as well.
However, much to the officials' relief, none of them have shown any symptoms of the disease so far.
"Since none of them have shown any symptoms so far, we didn't get them tested. We have asked them to watch out for any symptoms," said the official.
The symptoms of the Ebola virus include vomiting, high fever, bleeding, diarrhoea and leads to damage of the central nervous system, and there is said to be no vaccine to cure the disease once it strikes.
What is more debilitating about the disease is its ability to spread wildly through bodily contact, as it usually spreads through body fluids of the affected person.
The incubation period for Ebola is between two and 21 days.
What is further worrying for India and its exposure to the disease is the lax screening procedures at international airports. This, despite the Indian authorities making it mandatory for passengers returning from affected countries to self-report their itinerary and report symptoms at designated rooms at airports.
Hospitals, however, have kept themselves ready to identify and isolate patients.
"Since many visitors come to India for health treatment, private hospitals in the city have been issued strict guidelines to identify cases and keep an isolation ward ready," Dr VK Thapar, district surveillance officer, Integrated Disease Surveillance Program, told HT.
The disease that broke out in West Africa has claimed more than 900 lives even as efforts are on to contain the epidemic.