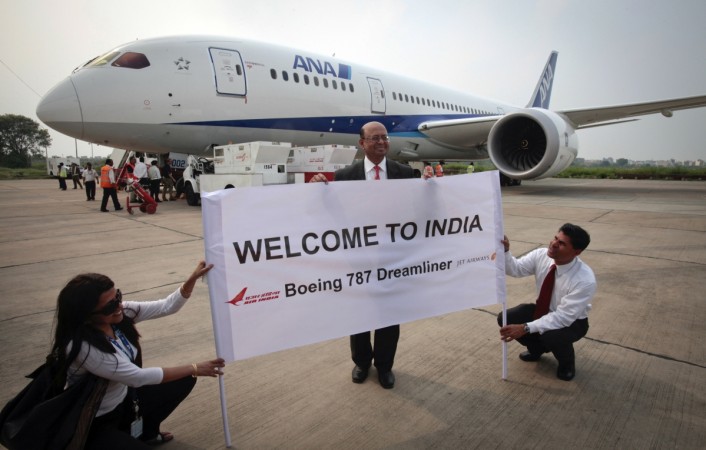 With the Ebola virus spreading like wildfire across West Africa, officials at the Indira Gandhi International Airport in Delhi seem to be ignorant of the hazards of letting virus carriers into the country as there has been no proper screening process for passengers yet.
Wilfred D'Souza, who had landed in New Delhi from Liberia's capital Monrovia on Tuesday night, was stunned to find that there were no screenings at the airport for any of the passengers, who arrived on the flight which came from Liberia, via Brussels.
"There was no screening of passengers though many passengers on the flight had arrived from Liberia via Brussels," The Times of India quoted D'Souza. "Even in Brussels, there was no screening for Ebola virus even though the flight took off from Monrovia. I hope the situation in Bangalore and other airports is better."
Liberia has been one of the worst affected countries in West Africa. It was hit the hardest over the last few days, with 27 of the 45 newly tabulated deaths occurring in the country.
D'Souza, from Surathkal near Mangalore, works for a Singapore-based timber company in Liberia.
"I was mentally prepared to be quarantined. Before flying out, if I had detected any Ebola virus-like symptoms I would have not left Liberia. I was prepared to die there rather than be a carrier.
"Many of us from Liberia took our baggage, came to the immigration counter and checked in at the lounge area. That's it. I shudder to think the situation here if even one Ebola carrier was to pass through."
The lax in security at both the Delhi and Brussels airports could go on to cost the two nations and their neighbouring countries dearly as the Ebola virus has proved to spread extremely quickly.
A Liberian American named Patrick Sawyer, who was flying from Liberia to Nigeria, was not screened at the airport in Lagos. Later he was diagnosed with Ebola Hemorrhagic fever, and died in the Nigerian capital. A nurse, who came in contact with Sawyer also fell ill to the virus, and eventually died. People who came into contact with them are now under observation.
Meanwhile, the Liberian government had issued a three-day holiday, on the day D'Souza decided to leave the country. The government had asked its people to pray over the duration of the three days.
D'Souza said that the people, who had booked tickets for the 8.20 pm (Liberian time) flights, arrived as early as 4 pm, in order to avoid any kind of problems at the airport. At the Monrovia airport, their temperatures were taken by the health officials, via Tympanic thermometers.
Many foreigners, including Indians, have businesses and investments in Liberia. And so most of them could not leave the country easily, and had to send their families packing.
"I could see family members in tears as they had to leave their loved ones behind," D'Souza said.
When asked whether he would go back to Liberia, D'Souza said: "It's too early to say anything as the situation is really bad there. WHO (World Health Organisation) has said the situation will not ease till October."