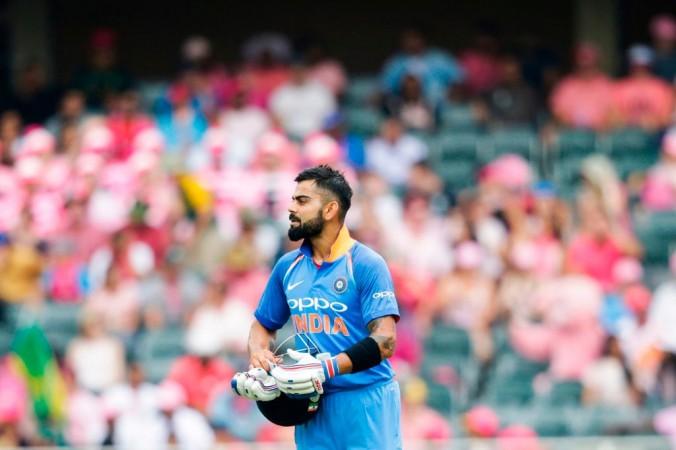 West Indies all-rounder Dwayne Bravo has likened Virat Kohli to Real Madrid superstar Cristiano Ronaldo, pointing to the India captain's success on and off the cricket field.
Kohli enjoyed a hugely successful 2017, being named ICC cricketer of the year and Wisden's leading cricketer of the year, while Forbes put his brand value above Barcelona star Lionel Messi on their Fab 40 list.
Portugal captain Ronaldo won his fifth Ballon d'Or last year and is widely recognized as one of the greatest footballers on the planet.
"When I see Virat, I see the Cristiano Ronaldo of cricket. That's the level at which he is at," Bravo told Hindustan Times.
"For me, as a cricket player to play against him, and to watch him play when he represents India or even RCB is admire the talent that he has, the passion and talent that he has for the sport and the way he plays. Hats off to him. He deserves all the accolades that he's getting."
Bravo praised Kohli as a role model for young players and revealed that he had asked the Royal Challengers Bangalore captain to give pointers to his brother, West Indies batsman Darren Bravo, about batting.
"Virat actually played Under-19 [cricket] with my younger brother Darren Bravo," the Chennai Super Kings all-rounder said.
"I always tell Darren that Virat is a good person he should look up to. I'm not saying that because I'm here, I actually had Virat talk to my brother personally about batting and cricket."
Kohli scored 2,818 runs for India across all formats in 2017 – more than 700 ahead of England's Joe Root in second place.
Under his leadership, India held on to number one ranking in Tests and ODIs but lost to Pakistan in the final of the showpiece 50-over event of 2017 – the Champions Trophy.