Former India captains Kapil Dev and Dilip Vengsarkar have heaped praise on MS Dhoni for maintaining fitness level even in the twilight of his cricket career.
Dev, who never missed a match during his heyday due to his fitness, added Dhoni is among the fittest cricketers going around. The former World Cup-winning captain also welcomed the Chennai Super Kings skipper's decision to bat higher up the order in the ongoing edition of Indian Premier League (IPL).
Dhoni had hurt his back midway during the 198-run chase against Kings XI Punjab on Sunday, April 15, in Mohali. However, he braved pain and almost single-handedly led his team past the finish line.
With five sixes and 6 boundaries, Dhoni hit a 44-ball 79, showing glimpses of his vintage self. CSK lost the match by 4 runs but the skipper's heroics brought joy to quite a few and helped silence his critics.
Dhoni has also been able to find more time in the middle to get used to the conditions as has batted higher-up the order (number 4 and 5) so far in the season. Coach Stephen Fleming had revealed that the skipper would get a "more prominent" batting role and the move has so far worked in the franchise's favor.
"He is very fit and in terms of overall ratings, he is one of the top players in terms of fitness. This IPL will give him the strength to do bigger things as a player," Dev was quoted as saying by The Times of India.
"He was fabulous the other night. Batting up the order is going to do a world of good to his batting. He will open his arms and shoulder at will. I am sure he is enjoying every moment of it."
Heaping praise on Dhoni's valiant knock against KXIP, Vengsarkar said: "It was awesome the way he played. He came close to winning the game for CSK. He has played really well. I wish him luck."
He added: "I have always believed that form and fitness are two important aspects of the game. As far as Dhoni is concerned, his fitness level is still excellent -- as good as he was before."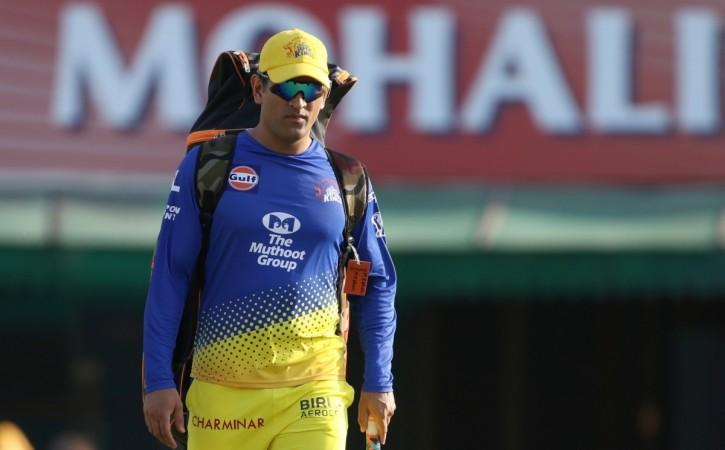 Dhoni gives update on the injury
While concerns were raised over Dhoni's injury scare, the CSK skipper himself cleared all doubts when he said he would be able to get fit in time for the team's next IPL match, which will be played against Rajasthan Royals at the Maharashtra Cricket Association Stadium in Pune on Friday, April 20.
"I am quite used to playing with few injuries, whether it is back, fingers, elbow or something else. You have to be tough and get on with the game," Dhoni had said after CSK's defeat Sunday.
Notably, the two-time champions, who have returned to the cash-rich league after the end of their two-year suspension, have been hit by injury crisis as several key players, including Suresh Raina and Faf du Plessis, have been sidelined.
India all-rounder Kedar Jadhav, who joined CSK for Rs 7.8 crore, was ruled out of the season after he suffered a hamstring injury as early as in the tournament opener against Mumbai Indians.