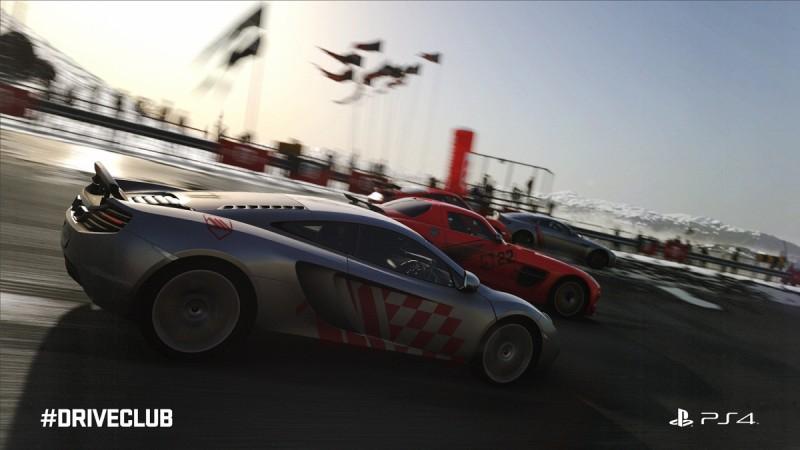 After a problematic launch, the PlayStation 4 exclusive game, Driveclub from Sony and Evolution Studios released a new update 1.03 that promises to fix the online issues for this racing simulation title.
Paul Rustchynsky, game director of Driveclub, confirmed via tweet that update 1.03 is now live and it will reduce the server load thereby helping to fix online issues. He swiftly addressed concerns of fans on Twitter, replying to many of their questions.
#DRIVECLUB game update 1.03 is live. "Implements several game-side fixes to reduce server load" This will help us resolve the online issues.

— Paul Rustchynsky (@Rushy33) October 11, 2014
Rustchynsky said the update will be released in a staggered fashion, region-wise, though the fixes might not be brought out immediately.
Some of the major fixes have to come from the server side. However it will help in solving some of the current issues.
The director said the concurrency issues have not been fixed and the Leaderboards and Clubs have been disabled temporarily to find the root cause of the issue.
However, the game director clarified that the Clubs data will not be lost.
There are around 120 people who are working round the clock to fix the issues in Driveclub.
@superTurk00 Patches are staggered per region. As soon as they exit QA they'll be made available. — Paul Rustchynsky (@Rushy33) October 11, 2014
@Nilliz85 The patch is to help us resolve the issues, it won't fix things immediately as the major fixes have to be done server side.

— Paul Rustchynsky (@Rushy33) October 11, 2014
@WriterStevenMix @superTurk00 Depends on the region, but I expect the US patch to be out in the next 48hrs. — Paul Rustchynsky (@Rushy33) October 11, 2014
The new update 1.03 will bring fixes regarding to issues in Club corruption, Out of Memory Crashes and crashers related to loading of progress data.
Below are the complete patch notes for Driveclub's update 1.03:
Implements several game-side fixes to reduce server load.
Fixes an issue that may cause Clubs to become corrupted.
Fixes out of memory crashed due to multiple large avatars on the friends' list.
Fixes occasional game-side crashes when uploading large amounts of progress data.
@Rushy33 here's a picture I took from my ps4 of the patch notes mate pic.twitter.com/JU9StER8n9

— Richard Jenkins (@richard4481) October 11, 2014
Attack of the Fanboy reported that even after installing the patch it was unable to access the online functionality. It only received a notification saying that the work is going on the server side.
Driveclub posted on its official Facebook page that, "Some functions are temporarily unavailable including challenges and social updates, but for those of you that can connect, you will still be able to participate in clubs, leaderboards and online multiplayer races."
"We have just released another server update that has increased the number of players racing which is good news, but in order to keep building on these numbers we will be running further updates in the coming days that will affect availability of some of the online game features," it said.
No News of PS Plus Edition
Issues with the Driveclub will mean that PS Plus Edition members might have to wait more as Driveclub might not come for them any time soon. The reason it has been withheld from them is "to reduce the load and traffic on the servers."