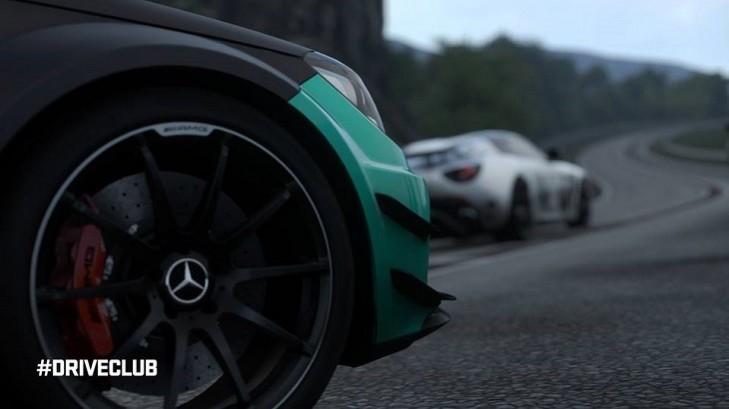 Driveclub, the launch of racing title from publisher Sony Computer Entertainment has created frenzy among fans of this exclusive PlayStation 4 game. Its launch in the US on 7 October 2014 and Europe on 8 October 2014 concurred with the release of the game reviews on various websites.
Driveclub will allow players to form clubs with up to six players. These clubs will take on challenges and earn fame and each member will be responsible for the success of the club. The game will have dynamic weather and day-night cycle.
The game developer, Evolution Studios had said that the game will be running at 1080p and will be capped at 30 frames per second.
Below are some of the reviews on popular gaming websites:
"DriveClub doesn't have any one element that makes it an incredible game or a huge leap forward for the racing genre, but it makes some smart choices underneath top-of-the-line presentation. And in embracing a social media-influenced setup to build enjoyable asynchronous multiplayer, it teaches a few important lessons other developers should learn from."
"Fast, beautiful, and accessible, but a more modest, conventional arcade racer than its sprawling, open-world peers."
"Driveclub is ordinary menus and ordinary races, standard time trials, and a few drift events. Driveclub is bland social competition. Driveclub is the fear of risks and the embrace of the ordinary. It's basic racing in basic packaging, beautiful and inert and full of attractive cars. It is not, however, an argument for a new generation of driving, given how it fails to exceed the standards of the old one."
"The desperate desire to win – and the urge to silently brag about the victory – made the race deeply exciting."
"It's a game whose appeal lives and dies in its online time trials and sensational visuals, and whose sense of one-upmanship and competition is leaps above the rest of the pack."
"A racer with a real competitive hook. I love open-world racers, but the sectioned-off event racing on offer here, for me, is easier to get into. I spend so long cruising around in big worlds that it's hard to get into the racing properly. Here the racing is all there is to get into, and I like it"
"DriveClub works as advertised, and despite the seamlessness of its single-player and online features, the game's not wildly more captivating than most other racers out there. It captures the spur of competitive racing, but this is due more to the fact that its racing fundamentals (which are more sim than arcade) give it a good foundation rather than some groundbreaking feature set."
"Though nothing in Driveclub is inherently broken, its forced combination of clean racing and horrible AI have the potential to frustrate players more than any minor glitch could. Add this to the lack of any meaningful customization options and missing weather system, and you have the makings of a disappointment. If you're considering buying Driveclub without giving the free PlayStation Plus Version a try, you're likely making a big mistake."
"Driveclub is a well-made, sometimes irritating juxtaposition of the old and new. The career mode is old-fashioned and its AI is hopelessly ignorant, but the graphics and competitive jabs online feel perfectly fit for 2014. Embracing your fellow human is key to overcoming Driveclub's faults, which ultimately make it a better staging ground for car-loving friends than an expression of automotive admiration itself."
"DriveClub is patently intended to attract a global, interconnected audience of fiercely competitive racers but, to quote the increasingly obscure 1989 Kevin Costner film Field of Dreams: if you build it, they will come. And, unfortunately, Evolution hasn't quite built it."
"DriveClub is easily accessibly and highly recommendable, even for no other reason than the simple fact that it's the only new racer available on PS4 this year. It's slickly designed and just plain fun to play. There's room for improvement on the car selection, progression and customization, but what's there is a fun racer with some interesting social options that dedicated racers can take advantage of."
"When you're on the track Driveclub is stunning to behold, but it's held back by a lack of game modes and event types."
Servers Went Down during Launch
The online servers of Driveclub reportedly went down during its launch in North America and many were unable to play the game. Evolution Studios said that it is investigating the "error message" that says "there is a fault with your internet connection".
"We are aware however that many players are receiving an error message indicating 'there is a fault with your internet connection' and we are investigating what appears to be a wider server issue behind this problem," said Evolution Studios in the official Facebook page.
"It's not affecting everybody and the game will keep trying to connect to the server automatically, so you don't need to do anything with the game (like re-install or restart over and over) to establish connectivity," the company added.
The company said it will be updating the issue soon.
Check below for the Driveclub trailer:
(YouTube Courtesy: sonyplaystation)
PS Plus Subscribers Exclusives
All PS Plus subscribers can download the game for free and players without membership can purchase it for $49.99.
Below is a list of what PS Plus subscribers and what the full game will have for players on launch.
For PS Plus Subscribers
11 tracks from India
10 cars from 10 different manufacturers
Unable to pre-load the game
Platinum Trophy is available
The Full Game
55 tracks across India, Chile, Canada, Norway and Scotland
50 cars from 24 manufacturers: 7 Hot Hatch, 15 Sports, 15 Performance, 8 Super and 5 Hyper
55 events in the Tour Campaign
Able to pre-load game 2 days before release
Post Launch Update
After the launch, many features are likely to be added. Many of these updates have not been dated. However, both PS Plus and full version of the game will get Photo Mode update.
DLC Season
Both PS Plus and full version of the game will get Driveclub DLC. The DLC season will be running from October 2014 to June 2015, and the players will be getting content every month.
Players without the PS Plus have to either buy season pass that will be costing $31.60 (Buying this will save them 60%), or they can also buy each DLC individually costing $95.91
Free DLC
9 new cars
11 new tracks
1 new location
Paid for DLC
38 new cars
176 Tour events
86 new liveries
Companion App is Now Available
The free companion app for Driveclub is available on Android. The iOS release is expected to happen shortly.
The app will allow players to keep a tab on their in-game activity, and will help them to check the latest progress on Challenges and the performance of their Clubs. They will also be able to create challenges from the app and set it to other rivals.