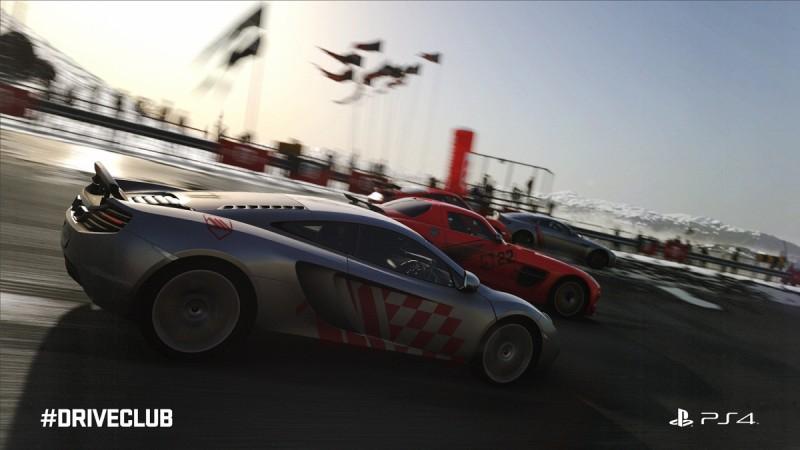 The developer, Evolution Studios and the publisher, Sony Computer Entertainment's latest racing title, Driveclub is all set for its release.
North American and European PlayStation 4 owners will be able to get Driveclub for preloading on their consoles.
The US preloading is already live and the Europe preloading will be going live 6 October 2014. Preloading will be available to players ordering the game and not for those who will be having a free PS Plus edition.
#DRIVECLUB pre-loads should have started or will be starting shortly in the US/CA. EU pre-loads start tomorrow & UK will be Wednesday.

— Paul Rustchynsky (@Rushy33) October 5, 2014
And #DRIVECLUB pre-loads are only available for the full game or PS+ upgrades. The PS+ Edition has to be downloaded on the day. — Paul Rustchynsky (@Rushy33) October 5, 2014
Driveclub will allow players to form clubs with up to six players tasked to complete challenges and take home accolades. The inspiration behind the tracks and environment for the game are from real places across the world. The game features dynamic weather and day-night cycle.
Paul Rustchynsky, game director of Driveclub, has made use of forums on NeoGAF and Twitter to answer some of the questions from fans.
He addressed the issue of missing shadows under some lighting conditions. Caas seem to float on the ashphalt, DualShockers reported.
His reply was, "I have to admit that it took me a while to get used to this, but it is entirely physically accurate – we don't use fake shadows or mask sunlight by ambient occlusion, which often hides this 'effect'... Under strong lighting conditions and from the right angle there won't be a shadow visible beneath the car... Nothing is faked or baked in this image either. Number plates have been obviously obscured though."
He also assured the fans that the team is improving the tunnel lighting in the game. And future game update will bring all the necessary improvements he said.
Players who have been asking for the split-screen feature can be happy to note the reply from Rustchynsky, "There are no plans currently, bit it's not out of the question."
Driveclub will be released in US on 7 October 2014; Europe on 8 October 2014 and UK on 10 October 2014, exclusively for PlayStation 4.