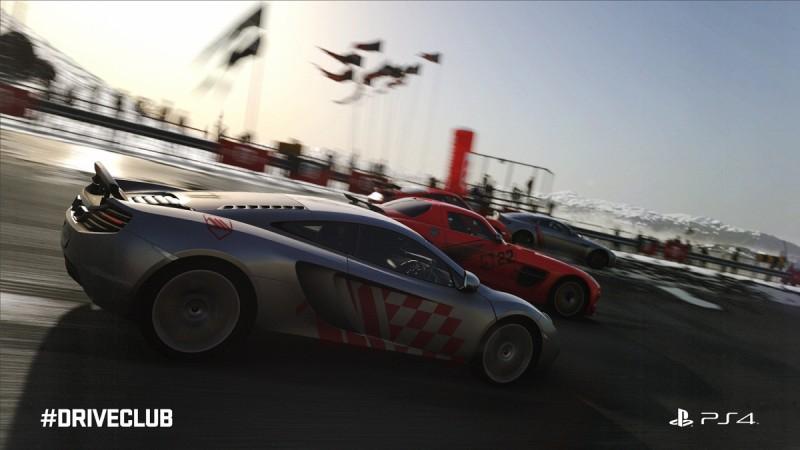 Driveclub for PlayStation Plus Edition subscribers has been delayed. This was confirmed by the Paul Rustchynsky, game director for the racing title that was released on 7 October 2014.
Rustchynsky posted on the official Facebook post apologising for the "hard time", but has promised "new updates." He also said his team is working to improve the server connectivity.
"We are sorry if you are having a hard time getting online as we know many of you are... Everyone at the studio is now working hard to get new updates ready for the game servers to improve connectivity. We will be rolling out these updates day by day and will keep you informed."
He clarified that the game will automatically try to connect to the player accounts and once players are online they should not have any problem during the sessions. He also explained that the release of PS Plus Edition and the My Driveclub companion app has been held back so that player who have the game will get to play the game.
"To our PS Plus fans, we're sorry you're having to wait longer to play," Rustchynsky apologised, "But we want to ensure that when you come on board, you get the best experience possible."
Players who have pre-ordered the full game upgrade from PS Plus Edition will be able to play the game offline with single player mode.
They will also be able to "earn fame, unlock cars and get to grips with all of the options for playing and creating your own events and challenges - and everything you do will be synchronised with the servers when you do get connected..."
He also apologised for the "difficult start" and promised fans that the company is working round the clock to improve the connectivity. He also said that he understood the frustration of players.
North American PlayStation Plus members were supposed get the game for download on their PlayStation 4 when it launched. Server issues have been blamed for the delay.
Sony's Driveclub will be competiting with Microsoft's Forza Horizon 2. Critics seem to have given a thumbs up to Forza Horizon 2, already.