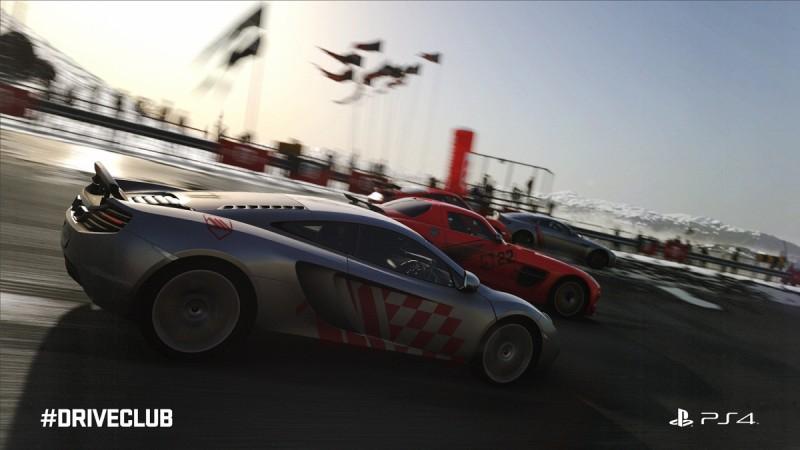 Following update 1.04, developer Evolution Studios has been working on updates that will better racing simulation game, Driveclub that encountered various problems after its release.
Though the developer released an update 1.04, it was not a help since many were still facing issues where in they could not connect online. As the days have progressed, the company has been bringing more servers for online play.
It issued a statement on 25 October on official Facebook page, "There are more servers coming online and there will be a significant server update to improve performance in the next 24 hours. We will also be running performance diagnostics around this update, but there shouldn't be much disruption or downtime".
It also promised that the "update will improve online performance across the game and it also brings specific improvements for multiplayer racing and leaderboard updates."
The company also added that it would be making more improvements over the weekend until 27 October and will try to "get everything back on track" before the company reveals some "bigger news."
Previously, on 23 October post, it said that "improving server performance is taking time." It also added that it has made improvements on the multiplayer of the game.
It also argued that the "connectivity issues stem from the same unforeseen server problem", and added that it is working round the clock to improve the gameplay.
Evolution Studios released the details of update 1.04 on 17 October. Below are its features:
The latest game update (1.04) is now available to download worldwide and you will need to install it in order to play online. Your PS4 will prompt you to download the update from PSN as soon as you fire up the game.
More servers and new upgrades are still coming online hour-by-hour, so we expect improvements to server connectivity and reliability for everyone. We will be bringing Face-offs back into play soon.
Essential diagnostics are still running periodically (for the next 12 hours) to help us continue to improve server performance. This may disrupt online play for you when you get connected.
It has to be noted that even though some aspects of the game are glitchy (read leaderboard), many players were able to connect and play online, though many still face connectivity issues.
However, the company has not said as to when Driveclub's PlayStation Plus version will go online. The developer plans to release this version only after all the issues in the server are fixed.
Driveclub was released on 7 October 2014 exclusively for PlayStation 4.