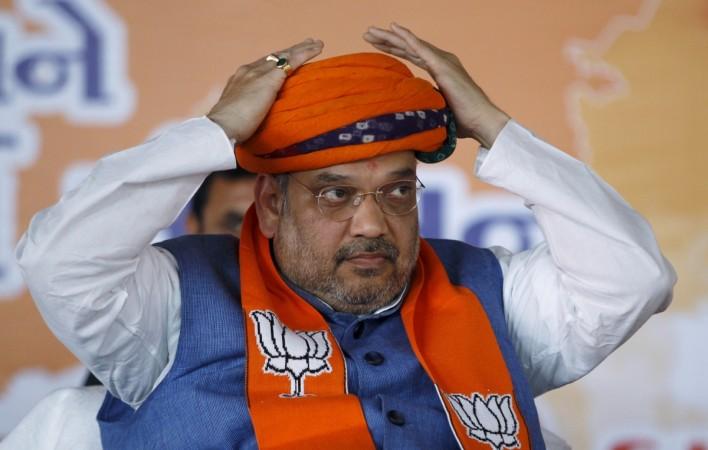 BJP national president Amit Shah has reportedly asked party workers in West Bengal to be prepared to lay down their lives for the saffron outfit, if the need arises.
The statement may be an indication of the BJP going for an all-out political war with the ruling Trinamool Congress (TMC) in the state ahead of the Lok Sabha elections next year and the state's Assembly elections in 2021.
The statement – one of the three things Shah asked party workers to do at a meeting in the state on Wednesday, June 27 – seems to stem from BJP workers and activists being found dead under mysterious circumstances, with the needle of suspicion veering towards the BJP.
The three bits of advice
According to a Bengali-language daily, Shah attended a closed-door meeting with top West Bengal BJP leaders and addressed young party-workers – all young and most aged between 20 and 30 – on the way ahead for the party in the state.
The first piece of advice Shah gave them was they would have to grit their teeth and fight till the party came to power in West Bengal.
The second bit was something similar, with Shah asking the party activists to take a leaf out of the book of Lord Shiva and drink poison so others could taste "Amrit" – the mythical holy nectar that imbued the drinker with immortality.
The third, however, was quite macabre. It was at this point that Shah asked the party workers to be mentally prepared to lay down their lives.
Political killings in West Bengal
People being killed or persecuted for their political views is nothing new in West Bengal. It used to happen often under the 34-year rule of the Left Front.
Thus, when Mamata Banerjee came to power in 2011, it was widely believed that those days were over.
That assumption seems to have been wrong, with the BJP alleging that elements associated with the TMC were behind the deaths of at least two workers and activists of the saffron outfit in recent times.
The question of whether there could be more such killings was essentially settled by Shah when he asked BJP workers to be ready to lay down their lives for the party.