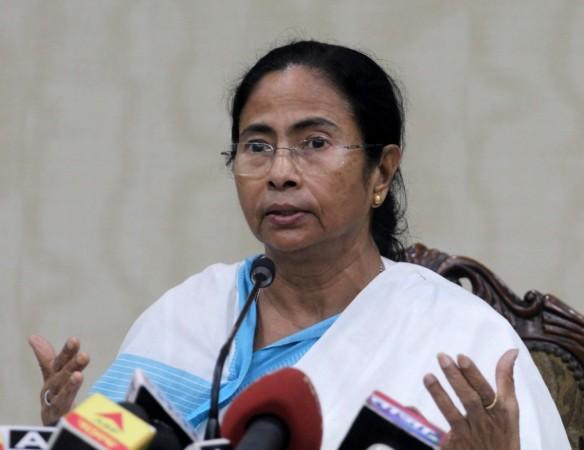 West Bengal Chief Minister Mamata Banerjee on Saturday, June 2, transferred Purulia district Superintendent of Police (SP) Joy Biswas within hours of a second BJP man being found hanging, this time from a high-tension tower, in the district.
The incident comes less than a week after an 18-year-old Dalit BJP supporter was found hanging from a tree with a chilling note written in Bengali on his person.
The boy was identified as Trilochan Mahato, the son of local BJP leader Pano Mahato. The BJP had staged protests against this killing in Delhi, claiming that the ruling Trinamool Congress (TMC) in West Bengal was responsible for this "murder."
The latest death
The latest incident came to light on Saturday morning when the body of one Dulal Kumar was found hanging from a high-tension electric-supply tower. This was under the same police station where Mahato's body was found.
Kumar's brother was quoted by ANI as saying: "He was threatened on May 30 by bike-borne men. They asked him what party he works for. When he said the BJP, they threatened to kill him."
Top leaders within the BJP were quick to react to the murder of Kumar. Union Minister for Human Resource Development Prakash Javadekar said in a press conference: "It's a political murder...so far 19 BJP workers have been killed. The recent killings in West Bengal are inhuman."
He added: "We condemn this brutal political murder and the murder culture. The people of West Bengal will teach a lesson to those who indulge in such acts. Political murder has no place in a democracy."
SP transferred; NHRC takes cognizance
Meanwhile, Mamata Banerjee reportedly transferred Purulia SP Joy Biswas. He is said to have been replaced by CID man Akash Magharia.
The move came hours after Biswas said the first killing was the result of personal enmity. Biswas also said that the second incident seemed to have been a case of suicide.
Meanwhile, the National Human Rights Commission (NHRC) has taken cognizance of the killing of Mahato. The human rights agency said in a statement that it had "issued a notice to the Chief Secretary, Government of West Bengal calling for a detailed report in the matter."
The NHRC also said in its statement: "The DGP (director general of police), West Bengal has been asked to intimate the present status of investigation in the case and the steps taken to ensure that such incidents do not recur in future."
Both the chief secretary and the DGP have four weeks to respond to the notices.
Meanwhile, the NHRC also observed: "Brutal killings of the party workers in such a manner are indicative of deficient law and order situation in the state, which does not allow rival political parties to exercise their political rights."