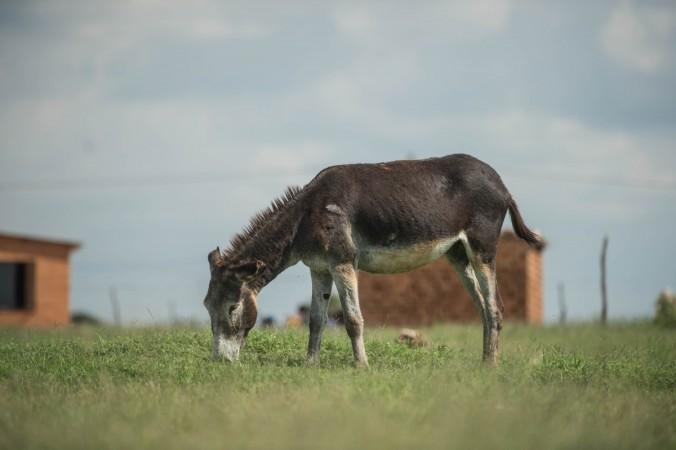 In a bizarre incident, a donkey has been issued an admit card in Jammu and Kashmir by Jammu and Kashmir Services Selection Board (JKSSB) to appear for a recruitment test for naib tehsildars. The photo of the admit card, which has the donkey's picture on it, has gone viral on various social media platforms.
According to Press Trust of India (PTI), a prankster seemed to have filled up the form in the name of the animal "Kachur Khar"(which means Brown Donkey) to appear in the examination, which is scheduled for Sunday.
Twitter users were left amused and baffled as well after the photo of the admit card went viral. Besides that, netizens have also been wondering about the irresponsibility of the board.
One Twitter user wrote: "It is ridiculous to get a system generated card in the name of a donkey and then make it a news. It only shows how much extra time we have for wastage. Grow up."
A second one lamented, "Though humorous, this is another example of the pathetic state of affairs of our selection boards and commissions," while a third one was wondering what if the donkey appears for the exam.
Another user commented, "Just give her a chance, donkey might clear the exam..."
Here are some of the Twitter reactions.
So after issuing an admit card to a cow, a hall ticket has now been issued to a donkey to appear for recruitment of naib tehsildar in J&K. Though humorous, but this is another example of the pathetic sta4te of affairs of our selection boards & commissions!https://t.co/pCN9QavHpG

— Anupam (@AnupamConnects) April 28, 2018
I wonder who signed under the candidate's name?!?

— Talha bin Firoz (@TheBinFiroz) April 27, 2018
This is not a rare incident. In 2015, an admit card was issued to a cow by the Board of Professional Entrance Examinations (BOPEE).
In another incident in the same year, an Industrial Training Institute (ITI) had issued an aspirant's admit card with a dog's photograph on it. This incident took place in West Bengal.