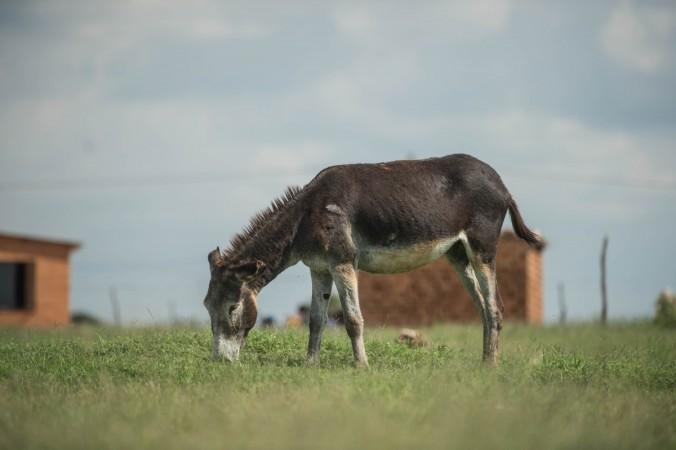 In a shocking incident, 15 teenagers were treated for rabies after they reportedly sexually assaulted an infected donkey in a Moroccan town, according to local media reports. The youngsters, from a small rural town of Sidi Kamel in Morocco, were treated for a week at the Mechraa Belksiri Hospital after the donkey transmitted the disease.
According to the Moroccan daily Al Akhbar newspaper, the news of the teenagers raping the donkey has left their families "in distress and horror." Authorities believe that the number of people infected could be higher and families might have taken their children for vaccination outside their locality because of fear and shame.
Local authorities are also trying to find if there were other people, who "admired" or "approached" the donkey, in order to avoid the risk of spreading rabies in the locality.
The teenagers' gang raping donkey news soon went viral and became a subject of mockery among the people of the small town.
The report even claimed that the local authorities have ordered the owner of the animal to kill it so that there is no further risk of spreading the disease.
Rabies
Rabies is a deadly virus that is spread through if an infected animal scratches or bites another animal or human. The initial symptoms of rabies can be similar to the flu. The vaccine-preventable viral disease can attack the brain and nerves.
Rabies occurs in more than 150 countries, particularly in Asia, Africa and Central and South America. According to World Health Organization, 40 percent of people bitten by infected animals are mostly children under 15 years of age.
"Rabies is one of the neglected tropical diseases that predominantly affect poor and vulnerable populations who live in remote rural locations. Although effective human vaccines and immunoglobulins exist for rabies, they are not readily available or accessible to those in need," WHO said.