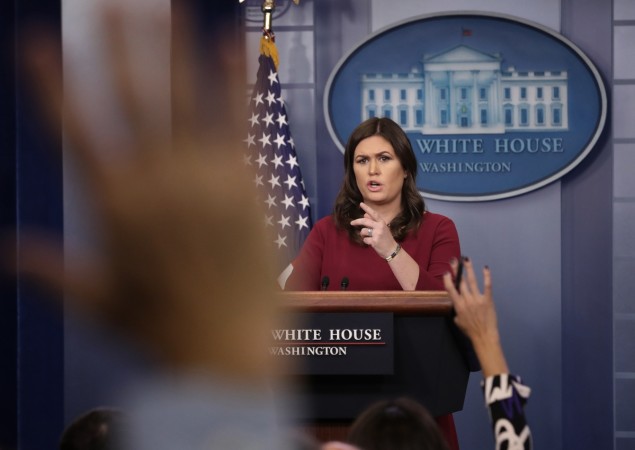 A restaurant in Lexington, Virginia has made headlines for bluntly asking White House press secretary Sarah Sanders to leave the premises.
The incident came to light on Friday, June 22 when the restaurant waiter took to Facebook to say that he served Sanders "for a total of 2 minutes" following which she and other Trump supporters were asked to leave, reports AFP.
The waiter's post went viral within hours following which Sanders tweeted about her harrowing experience at the Red Hen restaurant.
"Last night I was told by the owner of Red Hen in Lexington, VA to leave because I work for @POTUS and I politely left," Sanders tweeted on Saturday.
According to Stephanie Wilkinson, the restaurant owner, Sanders was asked to leave as she had supported Trump's policy to bar transgender people from the armed forces. She also added that several employees working in her restaurant were gay, the French news agency reported.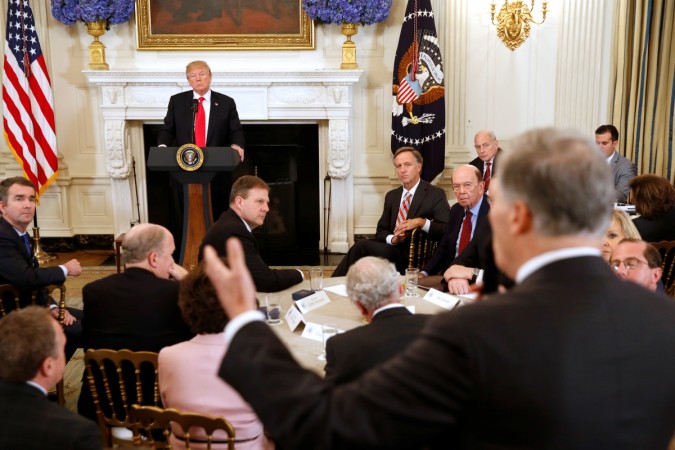 Wilkinson was also appalled by Sanders' stance on Trump's policies that led to migrant children being separated from their parents.
I explained that the restaurant has certain standards that I feel it has to uphold, such as honesty, and compassion, and cooperation," the owner explained.
"Her actions say far more about her than about me. I always do my best to treat people, including those I disagree with, respectfully and will continue to do so," Wilkinson added.
This is not the first time that people working for Donald Trump have faced the wrath of public. A similar incident took place last week when US Secretary of Homeland Security Kirstjen Nielsen had gone for dinner at a Mexican restaurant in Washington.
Nielsen was heckled by a few restaurant customers who chanted "shame! shame!" at her. She was at the receiving end of this outrage after she defended Trump's stance on migrant children, reports Reuters.
Moreover, a recent piece by Politico has captured the fraught dating scene for White House 'Trumpies' in Washington DC.