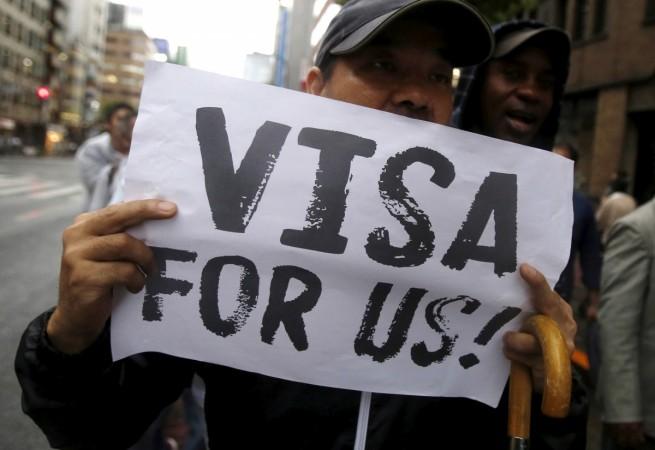 US President Donald Trump and his administration are reportedly looking to clamp down on a visa programme that gives US citizenship to those who invest $500,000 in the country and create 10 jobs.
The move comes amid allegations – and concerns raised by US lawmakers – that the visa regime has led to corruption and poses a security threat to the US.
Here are 10 things to know about the visa programme, why the Trump administration is targeting it next, and how Indians may be affected:
The EB-5 visa programme, which guarantees citizenship status to non-US individuals if they invest $500,000 in the US and create 10 jobs, was created in 1990.
The idea was to invite more investment and create more jobs in rural and low-income areas.
The EB-5 visa is called the "golden ticket" in a possible reference to the golden tickets given out by fictional chocolatier Willy Wonka from the beloved children's book Charlie and the Chocolate Factory.
The current rules state that as many as 10,000 visas can be given out every year under the EB-5 regime. There is a cap of 7 percent per country.
However, US lawmakers are of the opinion that the programme has been misused by foreign powers, and cases of fraud have also proliferated because if it.
US Citizenship and Immigration Services Director L Francis Cissna told lawmakers at a Congressional hearing earlier this week: "The EB-5 regional centre programme, which is set to expire on September 30 of this year, is in dire need of reforms to better protect US investors, businesses and communities against fraud, abuse, and mismanagement."
He added: "More importantly, reforms are needed to protect against national security risks that allow foreign nationals to invest for the purpose of laundering money or conducting espionage against us."
United States Senate Committee on the Judiciary Chairman Chuck Grassley was recently quoted by Bloomberg as saying that the programme abounds with "cases of fraud, corruption and threats to national security."
Around 500 Indians applied for EB-5 visa last year, with 700 expected to apply this year, according to a PTI report.
With the number of dollar millionaires in India increasing, the US had been becoming an increasingly lucrative investment destination, especially because the investment might have also netted the funding individual US citizenship. That may no more be the case is the US reforms the EB-5 visa programme to have stricter norms.