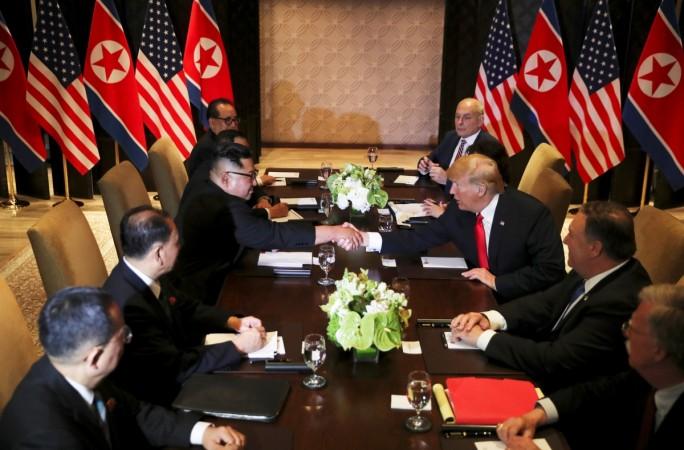 South Korea's Foreign Minister Kang Kyung-wha has not ruled out the possibility of a trilateral summit between the leaders of the two Koreas and the US on the margins of the UN General Assembly slated for September in New York.
"It is difficult to forejudge that, but we cannot rule out (the possible trilateral summit)," Kang was quoted as saying by Yonhap during her visit to London.
Ahead of the UN General Assembly, there have been talks of the possible three-way summit as North Korean leader Kim Jong-un has been cranking up diplomacy with the outside world to get sanctions relief and ease international isolation, according to the report.
Asked about the possibility that a formal end to the 1950-53 Korean War could be declared during the UN gathering, Kang said that South Korean President Moon Jae-in and Kim had decided to issue such a declaration within this year.
"(We) will make diplomatic efforts, but it is difficult to predict when," she said.
The top diplomats of the two Koreas plan to attend the ASEAN Regional Forum (ARF) in Singapore early next month, according to the Foreign Ministry spokesman Noh Kyu-duk.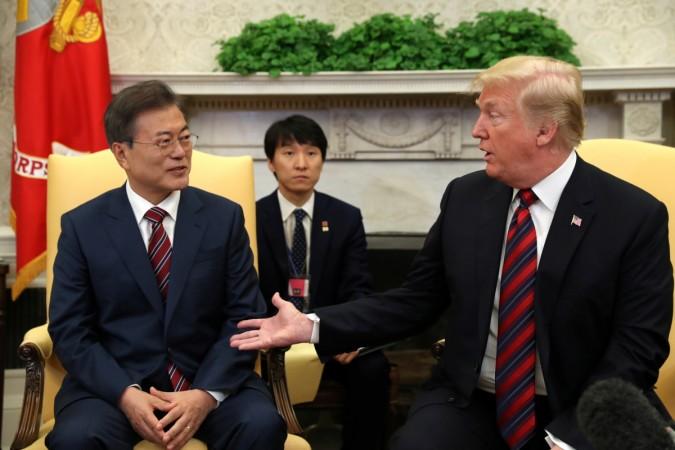 "If South-North foreign ministerial talks take place on the occasion of the ARF, it's expected to serve as a chance to exchange productive and constructive opinions for the implementation of the Panmunjom Declaration and the joint statement of the North Korea-US summit," he said at a press briefing.
Touching on US President Donald Trump's remarks earlier this week that there was "no rush" regarding denuclearization negotiations with the North, Kang said that the denuclearization process may take some time.
"The complete denuclearization is the unflappable, shared goal (of the South and the US) and of the international community," she said. "Even if this takes time, (we) have to definitely achieve (that goal)."
Earlier this year, Pyongyang signed a deal committing to open a new chapter of relations with Seoul and Washington, establish peace and work together towards the complete denuclearization of the Korean peninsula.
In addition, the document signed by Kim and Trump on June 12 in Singapore stipulated that the US was also committed to guaranteeing the security of the North Korean regime.
The text has been criticized for the lack of specifics and deadlines regarding the dismantlement of the North Korean nuclear programme.