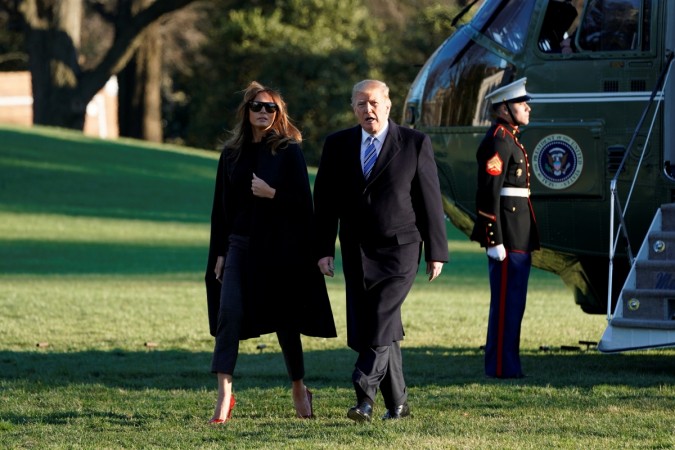 While it has been said that Donald Trump has been left isolated and vulnerable after the shock departure of Hope Hicks, it looks like he is finally coming to terms with it and even making jokes about it. The US president laughed at his troubles during the Gridiron dinner on Saturday and jokingly said that Melania Trump may be the next to leave the White House.
"So many people have been leaving the White House. It's invigorating since you want turnover. I like chaos. It really is good. Who's going to be the next to leave? Steve Miller, or Melania?" the New York Post quoted Trump as saying.
After saying that it was "an honor to be at the dinner," with "really quality people," he even poked fun at adviser and son-in-law Jared Kushner's security level being downgraded recently.
"Another calm week at the White House. We finally have it running like a finetuned machine," Trump joked. "We were late tonight because Jared could not get through security. Ivanka, you've got to do something!"
Trump also spoke about North Korea and the various nuclear tests that the reclusive nation has conducted in the last few months. While Trump and North Korean leader Kim Jong un have often indulged in a war of words, this time he added a tinge of humor to it and said: "As far as the risk of dealing with a madman is concerned, that's his problem, not mine."
He also said that Pyongyang had said that they were willing to hold talks over a call made "a couple of days ago," but he had made it clear that the nation would be willing to denuke. However, it isn't known if this claim was a part of his joke.
Despite the several exits that the White House has been dogged by in the last few weeks, Trump seemed to be in a fun mood and also joked about vice president Mike Pence. "I really am proud to call him the apprentice. But lately he's showing a particularly keen interest in the news these days. He is asking 'has he been impeached yet?' I don't like that."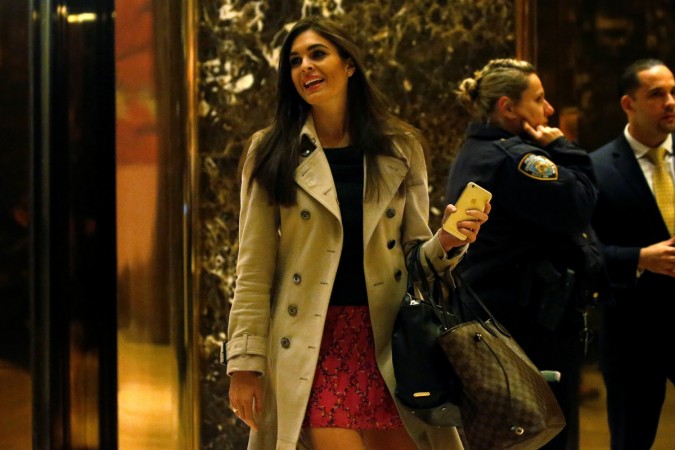 The Trump admin has witnessed several exits and sackings in the last few days, including National Security Adviser Micheal Flynn, Chief Strategist Steve Bannon, and Chief of Staff Reince Priebus to name a few.
However, Hicks' departure made quite some news considering she is known to be one of Trump's closest aides and has worked with the family for a long time.
"Hope is outstanding and has done great work for the last three years. She is as smart and thoughtful as they come, a truly great person," Trump was quoted as saying by the New York Times. "I will miss having her by my side, but when she approached me about pursuing other opportunities, I totally understood. I am sure we will work together again in the future."