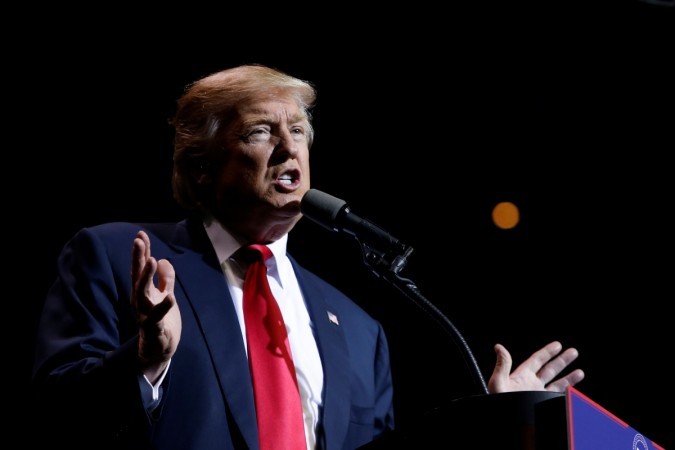 The confrontation between the United States President-elect Donald Trump and the Chinese government over Taiwan appears to be worsening, as the mainland urged the US not to let the Taiwanese delegation attend Trump's inauguration.
One China policy is sacrosanct, China says it would sever ties with anyone who disrupts it
Trump had previously broken a 37-year precedence in November by engaging in a conversation with the Taiwanese President Tsai Ing-wen.
The precedence limits direct talks between a US president or president-elect and the leader of Taiwan, an island state off the Chinese coast. No US president has spoken directly to a Taiwanese leader ever since former president Jimmy Carter announced full diplomatic relations with the People's Republic of China in 1979 and ended relations with Taiwan. China considers Taiwan a renegade province.
A Taiwanese delegation is scheduled to attend Trump's presidential inauguration which is scheduled to take place on January 20, Friday.
The delegation will include a group of security officials and lawmakers led by former premier and party chairman Yu Shyi-kun. Taiwan's foreign ministry said the delegation at the inauguration would "show the importance our government and people attached to the close and friendly relationship between our two countries".
However, China is opposed to the Taiwanese delegation attending and said that that it could "disturb or undermine Sino-US relations".
"We once again urge relevant parties in the US to allow no delegation sent by the Taiwan authority to attend the inauguration ceremony of the president, and not to have any official contact with Taiwan. This message has been delivered to the sitting US administration and the Trump transition team," Hua Chunying, a foreign ministry spokesperson said.
Reports state that China will send its ambassador to the US, Cui Tiankai, for Donald Trump's inauguration in Washington.
Trump previously irked China by questioning its "one China" policy stating that America does not have to necessarily follow the "One China" policy, which recognises the People's Republic of China as one nation including Taiwan.