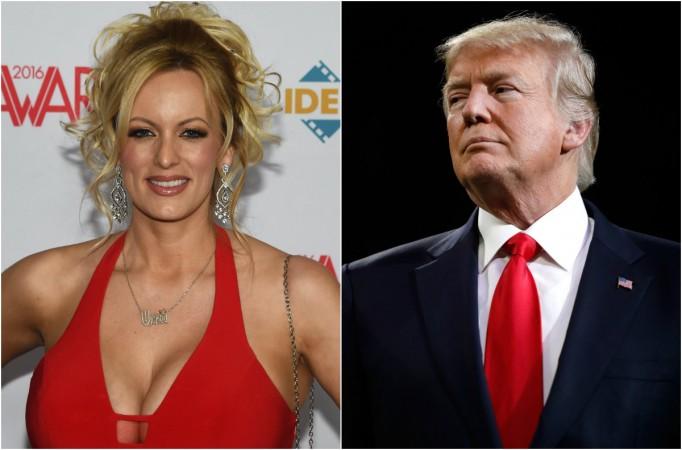 United States President Donald Trump said Thursday he was unaware of the payment of $130,000 by his personal attorney Michael Cohen to American adult star Stormy Daniels in exchange for remaining silent on the alleged sexual encounter.
"No," Trump told reporters aboard Air Force One when asked about his lawyer paying Daniels money to not talk about their alleged affair.
"What else?" he asked reporters, but they continued asking him about the transaction between his lawyer and the porn star. "You'll have to ask Michael Cohen," Trump said. "Michael is my attorney. You'll have to ask Michael."
Earlier, while addressing media, Cohen said he made the payment to Daniels ahead of the United States presidential elections in 2016.
He also said neither the Republican Party nor Trump's campaigners are involved in the transaction. Daniels has publicly claimed a 2006 sexual encounter with Trump. However, the US president has repeatedly denied having any relations with the porn star.
In her 60 Minutes interview with Anderson Cooper, she said she had an affair with Trump in 2006 when Melania was pregnant with son Barron.
(With Inputs from ANI)