The government of Prime Minister Narendra Modi believes in macho nationalism. It had started with a proactive foreign policy three years ago but now is taking it to the next level, which is marked by confrontation if not outright conflict. The ongoing row in Doklam in Sikkim sector is the latest example. Despite China's bigger size and power, the Modi government is in no mood to relent because this 'brave' stand generates the much-required fodder for the State in the form of nationalism.
Through the flexing of muscle at Doklam and the brinkmanship that has followed, India has also tried to test the loyalty of Bhutan, its closest friend in South Asia, a region where the Chinese are increasingly turning influential.
Also read: Doklam: Despite PM Modi's bear hugs, why isn't US coming openly to India's support?
Should India put all its energy focusing on Doklam?
Now, the question is: Will it be sufficient for India to treat Bhutan's own problem with China as its own and escalate the tension with Beijing? Or should India work on bettering the trust deficit that its smaller neighbours have with New Delhi at the moment?
A lot of news outlets in India are projecting Bhutan as an unconditional ally of New Delhi and that the Chinese had a moral defeat in its current dealings with Bhutan and its all-weather ally India. The Indian media is also of the opinion that China is trying to win over India's smaller neighbours since it knows that the outside world will never back it on the Doklam crisis.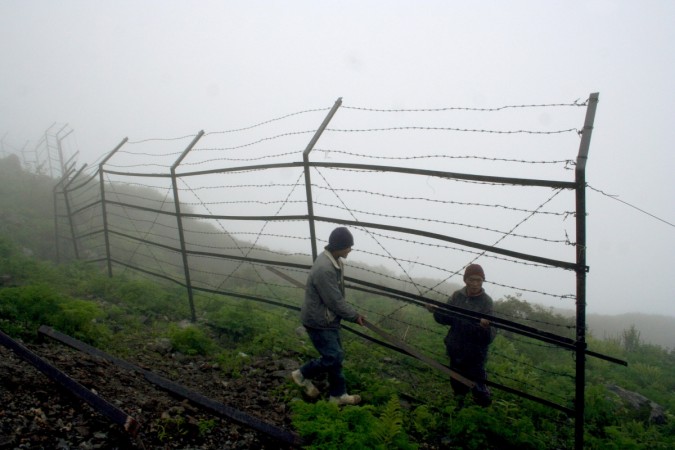 There is a sense of overshadowing the 'smaller neighbours' in these projections. India must understand that countries like Nepal and Bhutan are fledgling democracies today and irrespective of the success of their respective political systems so far, one can't ignore their independent voice in matters of their foreign policy.
During their days of monarchy which, both Nepal and Bhutan preferred India over a Leftist China (though there were Nepali kings like Mahendra who had preferred China for strategic benefits) but after their democratisation, their foreign policy priorities can no longer be expected to be one-track. It will be good for New Delhi to respect Nepal and Bhutan's growing capacities of independent thinking and not view it as an outcome of China's pressure.
Returning to Bhutan since it is also connected to the ongoing Doklam row, it is important for us to see how the story of India's friendship with Bhutan has unfolded. There is more to the India-Bhutan relation than the former's unconditional support for the latter in the face of Chinese aggression.
In a recent article written by Tenzing Lamsang, editor of The Bhutanese newspaper, the voices from within Bhutan have become clear and they are not of much assurance for India.
As Lamsang has said in his piece: "However, this practical and close relationship between Bhutan and India is getting tested, not so much in the heights of Doklam, as with issues in the growing and unsustainable trade imbalance and setbacks in the hydro projects promised by India. India is Bhutan's largest aid donor in its five-year plans, but even though Indian assistance has been increasing in absolute numbers, its share of the plans has been falling primarily on account of Bhutan's own growing economy and needs."
Trade deficit with India is hurting Bhutan
The editor has expressed worry over Bhutan's massive trade deficit with India which is only increasing and it is actually neutralising India's economic aid to the Himalayan country. The trade deficit leads to shortage of rupee and consequent hardship for the Bhutanese economy as it was seen in 2012. The end results of all were felt in the 2013 elections and the ruling Bhutan Peace and Prosperity Party lost power. South Block needs to understand the fact that with growing democratisation, the political system of a country gets competitive and winning it over becomes all the more challenging. We cannot just blindly take Bhutan for granted today and assume that it will only beg for our favour whenever there is a threat to its border.
If India doesn't enough for Bhutan's economic well-being, it could tilt towards China
India can only hope to see Bhutan as a permanent ally if it pays enough to the economic well-being of the landlocked country which needs to be self-sufficient and better its trade imbalance. Bhutan was hoping to enhance its economic situation by selling hydropower to India and the two countries had agreed during the UPA rule that Bhutan will sell hydropower worth 10,000 MW by 2020 (it was doubled from 5,000 MW) but under the Modi government, India decided to go a step back saying 10,000 MW by 2020 would be impossible because of financial reasons.
India's other conditions on hydro power projects in Bhutan and the effort to use Bhutan's dependence on India for the power market to the latter's disadvantage are issues that have not really impressed the leadership and people of Bhutan. Lamsang has also added in his piece that India's turning into a power surplus country in 2017 with falling tariffs have put Bhutan's economic fortunes under a threat.
The editor has also argued that the Goods and Services Tax in India has adversely affected Bhutan's economy since exports to the neighbouring country have become cheaper but imports expensive. The Bhutanese government's request to India to exempt its country from GST has not been effective so far since New Delhi has asked Thimpu to wait for some time, Lamsang said in his piece.
Besides Doklam, India needs to address small but important issues
These are not healthy signs as far as India's interests in Bhutan and its South Asian policy as a whole is concerned. It is precisely because of such reasons that Nepal has seen a rising influence of the Chinese on its soil and if India doesn't correct the courses through giving up its big brotherly approach, Bhutan could also lean towards China in the near future for it has to ensure its own economic survival before anything else.
Though a tiny country sandwiched between two big neighbours, Bhutan has shown enough character to maintain a balance. It has also favoured India time and again (in 2003, Bhutan had flushed out anti-India terrorists taking shelter in its territory) but is New Delhi treating this valuable friendship with enough care? Afterall, the real concern in Doklam is not the military muscle but the diplomatic clout. New Delhi needs to focus more on the second aspect to build up an overall strong defence against China in South Asia.