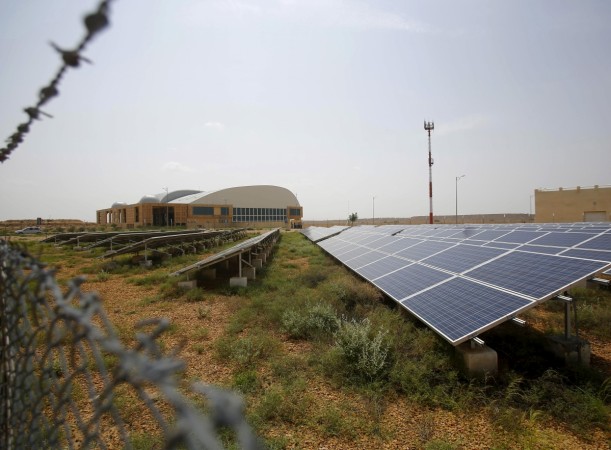 India's popular tourist destination Diu has become country's first and only solar energy efficient Union Territory. Diu has been able to run 100 percent on solar power through land solar power plants installed in over 50 acres (0.2 square kilometer). The entire area of the UT is just 42 square kilometers.
With a view to switching to the renewable energy sources, Diu started the move to generate solar power a few years ago. The UT was earlier solely dependent on the Gujarat government-owned Paschim Gujarat Vij Company Limited (PGVCL) for its energy requirements and faced huge power line losses.
Speaking to the Times of India, Daman and Diu electricity department executive engineer Milind Ingle said: "Diu's peak-time demand for electricity goes up to 7 MW and we generate about 10.5 MW of electricity from solar energy daily. This is way more than the consumption demand requirement."
Solar power has come as a big relief for local residents as their monthly bill charges have fallen by around 12 percent, said Ingle. Previously, the charge for 0-50 units was Rs 1.20 per unit and for 50-100 units was Rs 1.50 per unit, he added.
When the solar power plants began their operation, the Joint Electricity Regulatory Commission for Goa and the Union Territories removed the slab for 0-50 units, said Ingle, adding that the newly-revised charge is Rs 1.01 per unit for 1-100 units.
The population of the Diu is around 56,000. Annually lakhs of tourists, including those from European countries, visit this Union Territory.