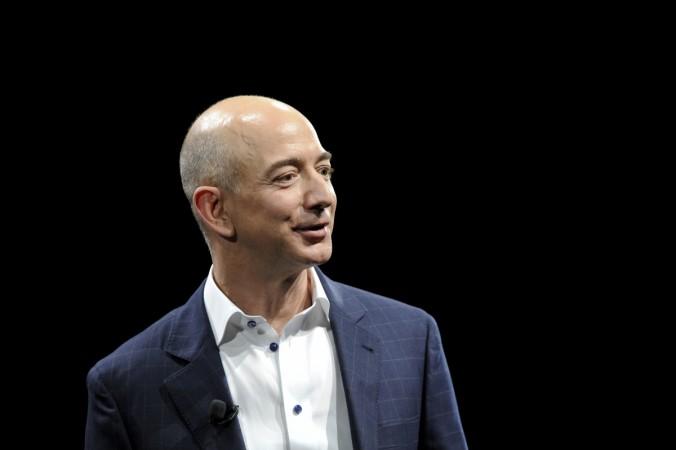 Amazon founder Jeff Bezos is the world's richest man according to Forbes magazine's annual World's Billionaires list 2018 published on Tuesday. Bezos's calculated fortunes as on March 6, 2018, is $ 112 billion. He topped the world's billionaires list 2018 by bumping Bill Gates and investor Warren Buffet.
The magazine said it has pinned down a record 2,208 billionaires from 72 countries and territories including the first ever from Hungary and Zimbabwe.
Americans lead the rich list with a record 585 billionaires, followed by mainland China with 373. Forbes notes 259 newcomers in the richest list including the first ever cryptocurrency billionaires.
Meet 2018's top 10 World's billionaires
1. Jeff Bezos
$ 112 billion
He is the first person to top $ 100 billion as number one on the Forbes list of the world's billionaires.
2. Bill Gates
$90 billion
American business magnate Bill Gates is the founder of Microsoft. Bill Gates also secured the third spot on the Hurun Global Rich List 2018 released by the Hurun Report last week.
3. Warren Buffett
$87.7 billion
American business magnate, investor, and chairman and CEO of Berkshire Hathaway Warren Buffett owns more than 60 companies including insurer Geico, battery maker Duracell and restaurant chain Dairy Queen.
4. Bernard Arnault & family
$75 billion
Arnault is the chairman and Chief Executive Officer of LVMH Moet Hennessy Louis Vuitton the world's largest luxury-goods company. He oversees an empire of 70 brands.
5. Mark Zuckerberg
$71 billion.
The surge in social network's stock price increased the net worth of Facebook CEO Mark Zuckerberg.
6. Amancio Ortega
$70 billion.
Amancio Ortega is the wealthiest retailer in the world and he is best known for its chain of Zara clothing and accessories retail shops. The co-founder of Inditex earns more than $400 million in dividends a year.
7. Carlos Slim Helu & family
$67.1 billion.
Telecommunication cooperation America Movil is managed by Carlos Slim Helu and family. The Mexican business magnet owns stakes in Mexican construction, consumer goods, mining and real estate companies and 17% of The New York Times.
8. Charles Koch
$60 billion
The chairman and CEO of Koch Industries manage businesses including pipelines, chemicals, Dixie cups, Brawny paper towels and Stainmaster carpets.
9. David Koch
$60 billion
David Koch is the Executive Vice President of Koch Industries. With brother Charles, David Koch controls Koch Industries.
10. Larry Ellison
$58.5 billion
The co-founder of Oracle now serves as the chairman of the board and chief technology officer of the Oracle.
Alice Walton with the net worth of $46 billion, via Walmart, US tops the Forbes list as the richest woman in the world. Françoise Bettencourt Meyers, Susanne Klatten, Jacqueline Mars, Yang Huiyan are featured in the top five.