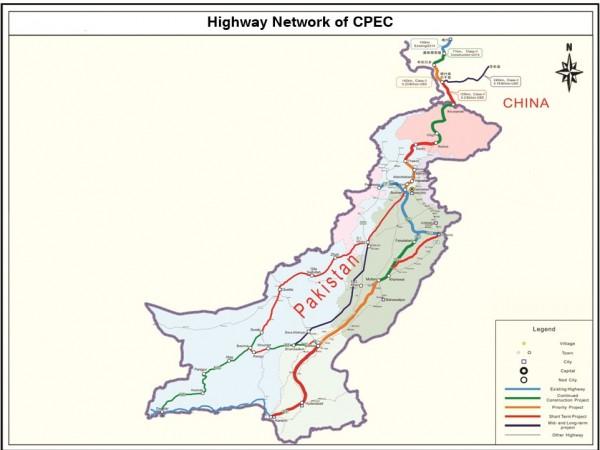 It is not smooth sailing for the 2,700 km $62 billion China-Pakistan Economic Corridor (CPEC) as widespread discontent among local people over issues like stifling military presence and insufficient employment venues, is threatening to boil over and turn into a major crisis, says a report by International Crisis Group (ICG), a Brussels-based non-profit organisation.
According to Richeard Atwood, director of policy at ICG, people living around the Gwadar port area have borne the brunt of aggressive posturing by the military and the constant and overbearing presence of the military is worrying the local population.
Gwadar is probably the most important component of the CPEC as it gives China an alternative sea route and access to Arabian Sea through which it can reach its export markets faster compared to other routes. CPEC connects Gwadar to Kashgar prefecture in China's westernmost region, Xinjiang.
The problem is that the port is in the Balochistan province, which is riven by a raging insurgency and this necessitates a strong military presence.
The ICG report has come at the right time to draw politicians' attention towards the issue as they get ready for upcoming general election slated to be held in Pakistan on July 25.
ICG says unless Pakistan and China don't take immediate steps to address the concerns of the common people, CPEC make give rise to political tensions.
"Pakistan's economy is in dire need of reforms to improve the lives of its citizens, and officials say CPEC will facilitate that," says the report, adding, "But in its current form the corridor risks widening the social gulf, making political tensions worse and giving rise to new conflicts in the country".
China wants to avoid conflicts which can put the project off rails because CPEC is the 'jewel in the crown' of Beijing's Belt and Road initiative with which it wants to connect all continents through highways and sea routes.
In areas along the corridor, there has been rising discontent against the Chinese as communities have been displaced to make way for infrastructure projects with no plans for their resettlement, says the report. Many Pakistanis involved with CPEC have been gunned down by Baloch militants.
ICG has even questioned CPEC's ability to deliver economic prosperity to the people of Pakistan as claimed by politicians of both Pakistan and China.
"It is too early to say whether CPEC can deliver economic gains promised by Pakistani politicians and officials, but the risk of simmering long-standing tensions between the central government and smaller federal units reaching boiling point and beyond over issues of uneven economic development and distribution of resources is pretty clear," the report said.