It's all but official that China is hobnobbing with the Balochistan separatists in Pakistan. The aim is to preserve its multi-billion dollar economic corridor project in Pakistan and keep the crude supply lines intact. Beyond this, the revelation by the Financial Times shows that China's 'commercial diplomacy' has moved to another level and form.
What does this mean for India? That Chinese arms and men are now operating closer home is certainly not a good tiding. But then, China has been systematically closing in on India from all sides -- Arunachal Pradesh, Sikkim, Afghanistan, Sri Lanka, Bangladesh and Maldives and Nepal. So, is there a different way of looking at China's truck with Baloch militants?
If China sinks its feet too far deep into the quick sands of Baloch militancy, it may actually be good for India in the long run.
The FT report said China has been in talks with Baloch militants for more than five years to protect its assets and the men involved in the China Pakistan Economic Corridor (CPEC). Under this project China lays rail and road links as well as pipelines and optical cable fiber network connecting the Gwadar port to its Xinjiang province. The 3,000-km-long CPEC will help China bring Saudi crude to Shanghai in 12 days instead of 25 days currently.
The way Sri Lanka lost Hambantota port to China is a fine example. Gwadar in Pakistan is the next. The story will then repeat in Nepal, Bangladesh and Maldives
"China had been in direct contact with militants in the south-western province, where many of the scheme's most important projects are located," sources told the Financial Times. That's a neat upgrade to its 'commercial diplomacy'. Chinese investment soon becomes a huge pile of debt, which is then leveraged to take hold of key pieces of real estate. The way Sri Lanka lost Hambantota port to China is a fine example. Gwadar in Pakistan is the next. The story will then repeat in Nepal, Bangladesh and Maldives. Smaller nations in South Asia are at the mercy of the Dragon's marauding 'cash and carry' diplomacy.
What's happening in Balochistan is something new in Asia, but for China it's just a leaf from its own book in Sudan in the first decade of this century. During the Darfur crisis that killed half a million people, China flouted UN strictures to sell arms and military equipment to the Janjaweed militia. All in the name of oil supplies.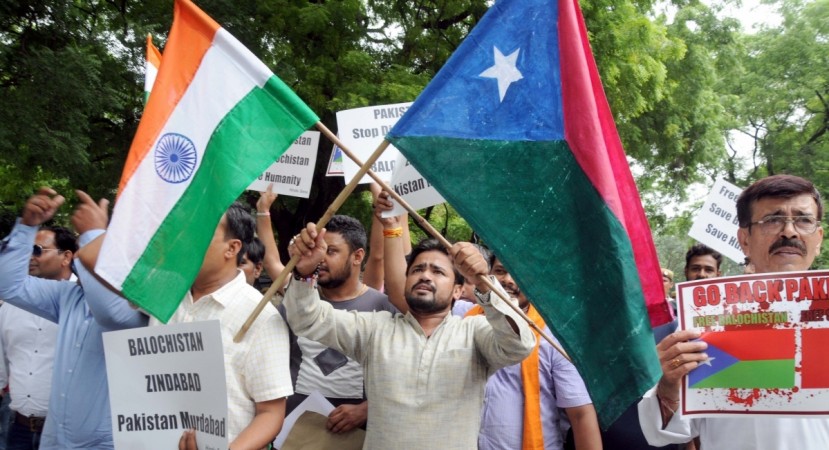 The FT story cites unnamed Pakistani officials who tacitly support Chinese involvement in Balochistan. It's, however, not certain if the official line in Islamabad is the same. Meanwhile, the Voice of America reported on Wednesday that a Pakistani senator rubbished the report that China is talking to the Baloch separatists.
As Shakespeare wrote in Hamlet: "If it be now, 'tis not to come. If it be not to come, it will be now. If it be not now, yet it will come—the readiness is all.
Surely it's hard to imagine that Pakistan, despite the troubles it has had in keeping Balchoistan under the reins, is warming up to China's policing role in the key region. Whether they like it or not, it will happen and they should be ready for it. As Shakespeare wrote in Hamlet: "If it be now, 'tis not to come. If it be not to come, it will be now. If it be not now, yet it will come—the readiness is all."
A Pakistani source in the story talked about 'peace' in Balochistan that China can bring about. Peace is a good trade-off, but at a certain point in future Pakistan will have to weigh its cost as well.
And what does the development mean for India?
The FT report says that India to is concerned about China's increasing involvement in Balochistan. In a general sense, rising Chinese presence in the neighbourhood doesn't augur well for New Delhi's geopolitical interests. It's also a known fact that Balochistan is tacitly used by India as a counterweight against Pakistan's handle in Kashmir.
Client state of China
India hasn't used the Baloch question in an open way so far, but it's the elephant in the room in any Indo-Pakistan dialogue. Remember the famous line from National Security Advisor Ajit Doval: "Pakistan has vulnerabilities many many higher times than that of India. You can do one more Mumbai and you may lose Balochistan."
However, if Pakistan is willingly degrading itself as a client state of China, there are positive takeaways for India, in fact. Such a scenario will only accelerate Pakistan's spin out of the US orbit. And who would say that isn't good for India?
If Pakistan has remained a pestilential threat to India's security all these years, the strong US patronage for that country was one of the main reasons for it. The US eagerly sponsored the new state of Pakistan in order to keep it away from the Russian influence. India was lost on that count already, and Pakistan was America's best bet in South Asia. Islamabad allowed the US to lease the Peshawar air base and let the US carry out spy missions from its territory. The relationship frayed in the 1980s with the Pressler Amendment that raised concerns over Pakistan's nuclear ambitions.
Dwindling stock
Pakistan's stock dwindled in the US eyes further in the 90s as there was rising concern over Islamabad's support to terrorism. However, ironically, the 2001 al-Qaeda attack in the US once again helped Pakistan become a key ally of the US -- this time in the fight against terrorism!
In recent years, the US military and other assistance to Pakistan has been on a downward spiral. Yet, the military assistance alone since 2001 was more than $30 billion. That must be compared with the meagre $336 million (civilian and military aid combined) Donald Trump proposed in the latest US budget. And here too, the military aid component of $60 million is contingent on Pakistan taking cognisable action against terrorism.
The shift had followed the famous Trump tweet on the New Year's day that said Pakistan had given "us nothing but lies & deceit, thinking of our leaders as fools" in return for "more than 33 billion dollars in aid over the last 15 years." Trump also suspended $2 billion in military aid.
If Pakistan decisively gravitates to China it simply loses its intrinsic value as a US ally.
In the long run, China stands to lose as well if it gets embroiled in the Balochistan issue. It is in China's interest that the US continues to have a stable relationship with Pakistan. An anti-China front that India hopes to build in South Asia with the US on its side will get an impetus if Pakistan and China get too close for everyone's comfort.