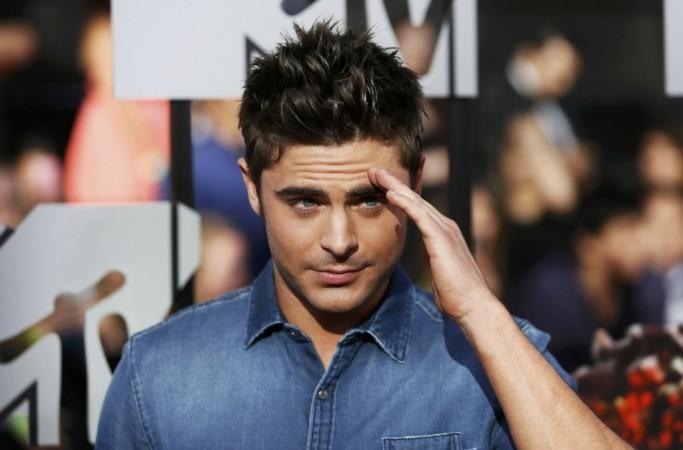 She might be 13 years older, but then again, age is just a number right? 'High School Musical' actor Zac Efron, 30, reportedly hooked up with singer and actress Mel B, 43.
According to The Sun, the duo crossed paths through a super-exclusive dating app, exchanged flirty messages and the rest is history!
An insider revealed that they met at Mel's Los Angeles home. "He ended up driving over to her pad. They hit it off and spent a few enjoyable hours together," said the source while clarifying that though the meet and greet was highly enjoyable by both parties, it will not be turning into anything serious. "It wasn't exactly a meeting of minds. Neither saw it as long-term, but there was chemistry there." The source further added, "Mel thought Zac had an amazing body."
Zac Efron, on the other hand, has been linked to his 'Baywatch' co-star Alexandra Daddario. Rumours about the couple began to do the rounds during the filming of the film and once again rekindled after they were spotted walking their dogs earlier this year.
However, Daddario downplayed the buzz when she was quoted telling People, "We're very good friends. Zac and I've worked together, and we're very good friends."
But, don't forget she also told E! News, that she and Efron would have cute kids. "We work together closely; he's my love interest in the film. I understand why people would go crazy over something like that, but Zac and I are very good friends."
Meanwhile, the former Spice Girl separated from her husband, Stephen Belafonte last year after nearly 10 years of being together. She filed for divorce on March 20, 2017, citing "irreconcilable differences" and requested joint custody of their 7-year-old daughter Madison.
However, Mel B is currently in deep waters as former employee Rusty Updegraff told a judge presiding over her custody battle with ex Stephen Belafonte that the singer's behaviour puts her kids at risk.
The Sun reported that Updegraff alleges Mel drinks heavily and consumes drugs while also bringing strangers to the house she shares with her daughters. However, her mother, Andrea rubbished these claims, "I can no longer sit back and let this man try and ruin my daughter and traumatise my grandchildren."
"She's always had a wild streak but she's a good mum and those kids mean the world to her. I know she has on occasion had a bit too much to drink but I also know the trauma she's gone through being married to Stephen. She has PTSD and she's said she does sometimes drink to numb her pain but never when she's looking after the kids."