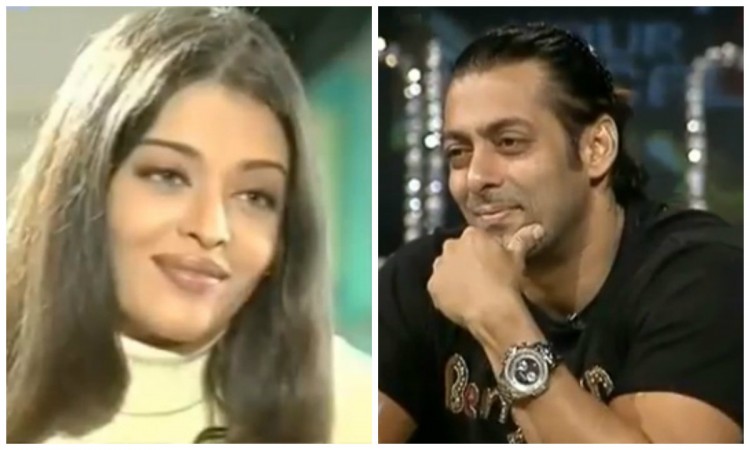 In the wake of several allegations of sexual harassment being made against popular Bollywood celebrities, a video of Salman Khan talking about allegedly being physically abusive to his then-girlfriend Aishwarya Rai Bachchan is doing rounds on social media. Many on Twitter have again started accusing him of beating the actress.
It is no secret that Salman and the former Miss World were in a committed relationship in the early 2000s. But their bonding did not last for too long as they had a bad breakup, which was widely covered by the media.
Post their split, it was being said that Salman used to abuse Aishwarya, both verbally as well as physically during their relationship days, and that was the reason she had broken ties with him. Even the actress reportedly had confirmed this in an interview.
"He would call me and talk rubbish. He also suspected that I was having affairs with my co-stars. There were times when Salman got physical with me, luckily without leaving any marks and I would go to work as if nothing happened. That is why, like any other self-respecting woman, I ended my relationship with him," Aishwarya was quoted as saying by India Today.
The old video that is making the rounds on social media is an interview wherein, Salman denied hitting Aishwarya ever, but his words were good enough to raise many eyebrows. He is seen saying that if he had ever hit an actress, she would not have survived.
"Yeah, now that woman has said that I have. I mean there was a journalist Prabhu Chawla who asked me this long time ago, so I just banged the table he got startled, the table really broke. I mean, if I hit somebody, it's obviously a fight, I am going to be angry. I am going to whack and give it my best shot. I don't think she would've survived it," the superstar said during the interview.
While many have been criticizing Salman over his words in the throwback interview, another clip of Aishwarya's interview shows the actress denying the charges on the actor. The video shows her saying that those were all rumours cooked up by the media and people in general. This video is being shared by Salman fans in his defence.
Where is the records that she said Salman hit her? This video she clarified Salman didn't touch her. Salman himself should have taken her to court false allegations morphed audio tapes. pic.twitter.com/ONCBAyfkaf

— ? (@yours_SamSK) October 9, 2018
Well, both Salman and Aishwarya are now happy in their respective lives, and apparently, there is not bitterness between them anymore.