Meghan Markle, the Duchess of Sussex, has been under scrutiny ever since she married Prince Harry, the Duke of Sussex. Recently, she was accused of breaking a royal protocol by sitting with her leg crossed next to the Queen and Harry.
Harry is supporting her and even the Queen gracious to her, but Meghan is incredibly hard on herself, as she is worried about messing up. In fact, some days she ends up in tears, HollywoodLife reported quoting palace insiders.
"Meghan does worry about messing up, she worries terribly, because she wants to do everything perfectly, so she really beats herself up when she gets even the tiniest thing wrong. But, there is so much to remember, so many minuscule little details, it's kind of mind-blowing really–and all incredibly high pressured too, as it's all under a microscope at the same time, the insider told the entertainment site.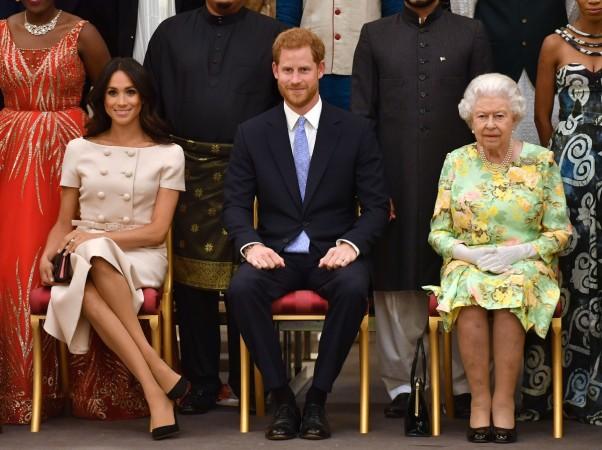 "The funny thing is that the Queen is actually incredibly gracious to Meghan, she doesn't put any pressure on her at all, it's actually quite the opposite, and Harry is so loving and supportive, he's constantly telling Meghan how amazing she's doing, and how quickly she's learning, and she is," the insider added.
But this faux pas is reportedly affecting her. Because of the press scrutinizing her every move she ends up in tears. "The British press is constantly jumping on each and every little faux pas though, and publicly reprimanding Meghan, it's horrible really, and some days she ends up in tears," the insider said.
According to the insider, Harry does not like the way how the media is writing about his wife. It reminds him of the time how his mother Princess Diana was treated by the press. "Sometimes Harry worries that nothing has really changed," the source added.