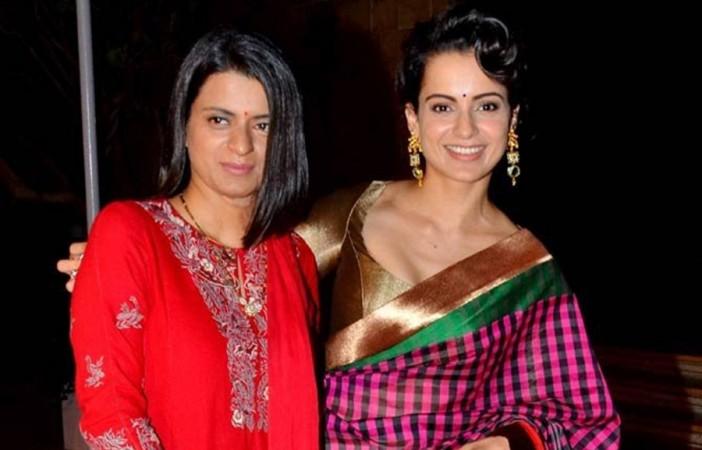 Kangana Ranaut's sister, Rangoli Chandel has responded to the allegations of the actress targeting Hrithik Roshan in order to promote her upcoming movie Manikarnika.
In the wake of #MeToo movement in India, Kangana had recently attacked Hrithik saying that the actor belongs to the group of men who keep wives as trophies and young girls as mistresses. She had further said that he should be punished, and people should stop working with him.
This remark from the Queen actress had received a strong reaction on social media. A lot of people slammed Kangana for dragging Hrithik, and opined that she did it just to create publicity for her film.
Kangana's sister Rangoli has now reacted to this with a tweet saying that if films were more important for the actress, she would not have rejected Khan starrers or fairness advertisements.
"People who say Kangana wants to promote her films by talking about issues should know she would have never left khan and yrf films fairness ads if films were more imp to her now pls go and find some other excuse ...it's too ghisa pitaa. [sic]," she tweeted.
Kangana had also alleged that Queen director Vikas Bahl had tried to misbehave with her on the sets. "I often told him off. He was scared of me but still every time we met socially greeted and hugged each other, he'd bury his face in my neck and hold me really tight and breathe in the smell of my hair. It took me great amount of strength and effort to pull myself out of his embrace. I could tell something is wrong with him," the actress said when talking about the sexual harassment charges on the film-maker.
Meanwhile, the #MeToo movement in India has picked up momentum with names of several big Bollywood celebs coming up as sexual predators.