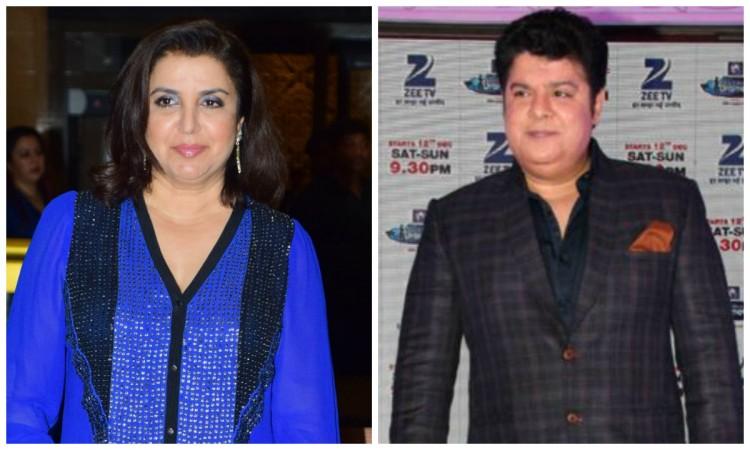 Sajid Khan's sister Farah Khan has responded to accusations of sexual harassment on the film-maker. In a tweet, the choreographer-director said that she is in solidarity with the women, who have allegedly been subjected to the harassment.
In her tweet, Farah said that Sajid has a lot to atone for if he had at all sexually harassed the women but she also stated that she never endorses such behaviour
"This is a heartbreaking time for my family.We have to work through some very difficult issues. If my brother has behaved in this manner he has a lot to atone for.I don't in any way endorse this behavior and Stand in solidarity with any woman who has been hurt," she said in the tweet.
As many as three women have accused Sajid of sexually harassing them. A female journalist shared her ordeal on social media, saying that the director had "forced his tongue down my throat" when she had met him for an interview.
Two actresses – Saloni Chopra and Rachel White – too alleged that they were sexually harassed by Sajid. Saloni said that she was sexually and mentally harassed for several months when she used to work with him as assistant director. Rachel said that Sajid had asked him to strip in front of him.
With the #MeToo movement making its grip stronger on Sajid, he has stepped down from the director's seat of Houseful 4.
"In the wake of the allegations against me and the pressure being put on my family, my producer and the stars of my film Houseful 4, I must take the moral responsibility of stepping down from my directorial post, till the time I can allay the allegations and prove the truth. I request my friends in the media to kindly not pass judgment till the truth is out," she said in the statement.
On the other side, Houseful 4 lead actor Akshay Kumar has announced that shooting of the film has been cancelled until further investigation into the matter.
It may be mentioned that Nana Patekar, who has been accused of sexual harassment by Tanushree Dutta, is also a part of Houseful 4 cast.