Charlie Sheen has been accused of raping Corey Haim about 30 years ago when the latter was just 13. Charlie.
The National Enquirer published a report on Wednesday where they revealed that the then 19-year-old Sheen had sexually assaulted and raped Cory on the sets of the film Lucas, back in 1986. The news was shared by Haim's close friend, actor Dominick Brascia.
Also read: 7 popular Hollywood celebrities accused of domestic violence
"Haim told me he had sex with Sheen when they filmed 'Lucas'" Brascia told the publication about Corey, the actor who passed away in 2010, at the young age of 38. "He told me they smoked pot and had sex. He said they had anal sex."
He added, "Haim said after it happened Sheen became very cold and rejected him. When Corey wanted to fool around again, Charlie was not interested." According to him, Sheen and Haim also had sex years later after that incident.
"Haim told me he had sex with Sheen again," Brascia shared. "He claimed he didn't like it and was finally over Sheen. He said Charlie was a loser."
As for Charlie Sheen, the Two and a Half Men actor who revealed in 2015 that he has been living with HIV, a spokesperson on his behalf told People magazine, "He absolutely denies the claim."

The allegations made by Dominick come four years after Corey Feldman made the claims of both him and Corey Haim having been sexually assaulted in the past, that too by people within the industry. Feldman wrote that in his 2013 memoir, Coreyography.
Back then, in a book promotional interview with The View, Feldman had opened up saying: "There are people that did this to me and Corey that are still working, they're still out there, and they're some of the most rich and powerful people in this business. And they do not want what I'm saying right now. They want me dead."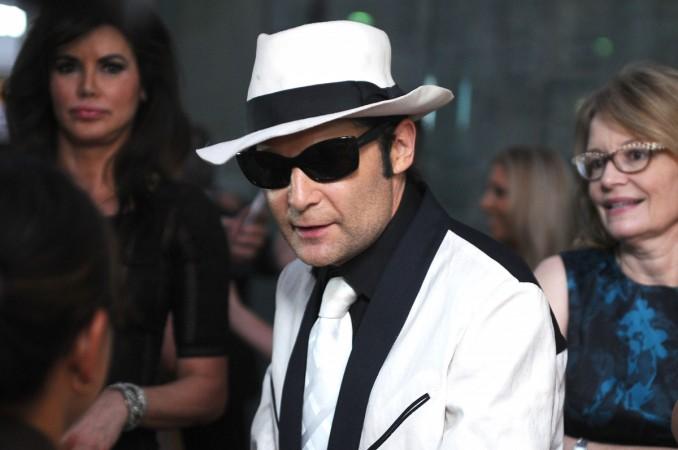 Earlier in October, Feldman addressed the same issue again and announced via tweets that he's working on dragging the entire list of Hollywood abusers to the justice they deserve.
His proposed plans, as he claimed, can "change the entertainment system as we know it" and "also bring down, potentially, a paedophile ring that I've been aware of since I was a child."
"Right off the bat I can name six names, one of them who is still very powerful today, and a story that leaks all the way up to a studio," Corey claimed. "It connects pedophilia to one of the major studios."
In an interview with People magazine, Feldman shared, "I pray every day before I go to bed and I ask God to give me the strength to deal with all of this. Those names will come out eventually. The truth always does."